10 MEI '23: Voor een toonaangevende CRO die zich inzet voor de ontwikkeling van baanbrekende medicijnen en devices zoeken we momenteel een ervaren Clinical Research Associate. Als CRA maak je deel uit van het Clinical/Country Operations-team en draag je bij aan het succes van de organisatie, terwijl je via de bewezen paden binnen de organisatie jezelf sterk verder ontwikkeld.
Details
Capelle aan den IJssel - Netherlands
Get to know
Your consultant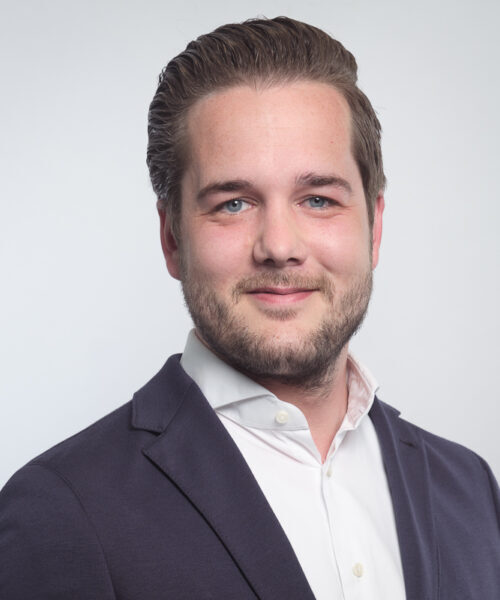 About your role
This is how you will make the difference
Deze organisatie is een full-service CRO binnen fase I-IV met een sterke focus op het ondersteunen van de kleinere en innovatieve biotech organisaties in het voltooien van klinische studies. De missie is het versnellen van de wereldwijde ontwikkeling van veilige en effectieve medische therapieën door middel van een wetenschappelijke en gedisciplineerde aanpak. Ze werken veel in rare diseases maar ook oncologie, cardiologie, metabole ziekten, endocrinologie, centraal zenuwstelsel, antivirale middelen en antimicrobiële middelen. Verder neemt de juiste kandidaat ook ervaring mee met het uitvoeren van visites aan studiesites: pre-studie, initiëring, monitoring en close-out; verifiëren van source documents en beoordelen van case report formulieren; beoordelen van regulatory documenten; inventarisatie van studiegeneesmiddelen; melden en opvolgen van (serious) adverse events & beoordelen van recruitment & retentie voortgang/complicaties. De kandidaat kan zowel in Nederland als Belgie wonen/werken.
what's needed
What you bring
De juiste kandidaat voor deze positie is iemand die het werk als CRA nog altijd goed bevalt, maar met gemiddeld 6 site visits per maand meer kan focussen op de ontwikkeling van het team en/of processen. Als kwalificaties meten we:
Bachelor of Science in een Life Science vakgebied;
2+ jaar ervaring als CRA;
Brede kennis van medische terminologie en klinisch patiëntenbeheer;
Basiskennis van geneesmiddeltherapie technieken en klinische onderzoeksmethoden;
Uitstekende beheersing van Engels, goed beheersing van Nederlands & Frans (voor België).
What we offer
What's in it for you
Wanneer je deelneemt aan deze organisatie wordt je onderdeel van een gedreven team wat zich dagelijks in zet om ground-breaking medicijnontwikkeling te begeleiden door klinische studies, als partner/adviseur voor de startende biotech organisaties. Verder bevat het pakket:
Competitief basissalaris;
30-32 vakantie/verlof dagen;
Maaltijdvouchers & Ecocheque;
Hospitalisatie- & groepsverzekering;
Flexibele invulling werk/privé
Bedrijfswagen.
Send your application
Let's Connect