3 APR '22: For a scientific drug discovery organisation near in Leuven we are seeking an industry proven Drug Discovery expert for the position of Director Drug Discovery. This organisation distinguishes by its strong network in the scientific domain across Europe. Their flat hierarchical structure empowers each other to discover high potential projects, and their expertise allows these projects to develop from the base idea to the pre-clinical phase.
Get to know
Your consultant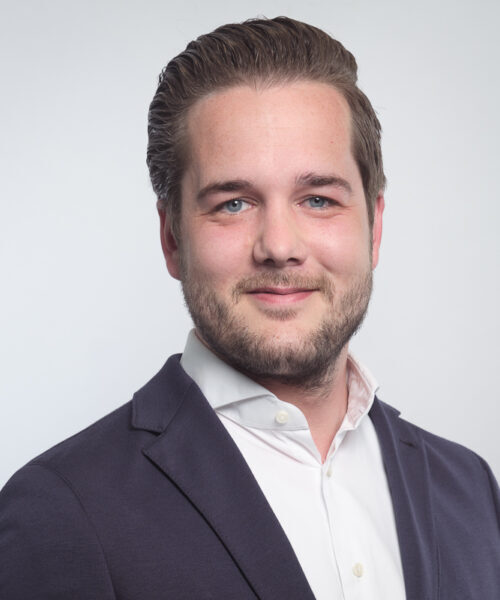 About your role
This is how you will make the difference
You will be leading scientists, while developing early stage drug discovery, on small molecules. Together with the Executive Director Biology you will be crucial in defining the strategy of the organisation. Your start at identifying and evaluating new target opportunities working towards including novel therapeutics in the pipeline. Your energetic and inspirational character allows you to be diplomatic and persuasive in communication both industry and academic focussed. Furthermore you provide insight, leadership and management to drug discovery efforts. You build, select and deliver new projects in the field of expertise and seek projects and alliances with suitable partners. Also, you set up and manage multiple projects. You are responsible for data review, analysis, and interpretation. Lastly, you evaluate the impact of projects and goals, give input on go/no-go calls.
what's needed
What you bring
You, at least, have 5 years of proven industry experience in the discovery of novel therapeutics, especially small molecules. Herein you have a track record of advancing drug discovery projects from the target state up until the preclinical candidate selection.
Moreover, for a strong fit you bring along the following:
A Ph.D. (or equivalent) degree in Biology or similar;
Deep scientific knowledge of pharmacology, with a wider exposure to multiple therapeutic areas, with knowledge of critical issues in drug discovery;
Innovative mindset, with strong sense of practical execution willingness;
Ability to prioritise and and clearly convey research objectives;
Interpersonal skills which allow you to inspire your environment, while being diplomatic and critical;
Fluently and diplomatic in English.
What we offer
What's in it for you
As the Director Drug Discovery you will receive freedom in your activities and to strategise the future pipeline of the organisation while actively contribute to the success of the organisation by working on high potential drug projects and bringing those projects to the next stage in their development. Doing this in a team of skilled professionals you will be a valued member of a flat-structured and scientific led organisation. Besides, the organisation offers:
Base salary tailored to experience;
A bonus  - personal performance, a bonus - company performance;
Company car;
Full hospital insurance, and group insurance;
30 holidays;
Meal vouchers: EUR 7 p/d
Homework allowance, and hardware.
Send your application
Let's Connect