Written by manon - 5 Minutes reading time
How can you successfully navigate your first job search?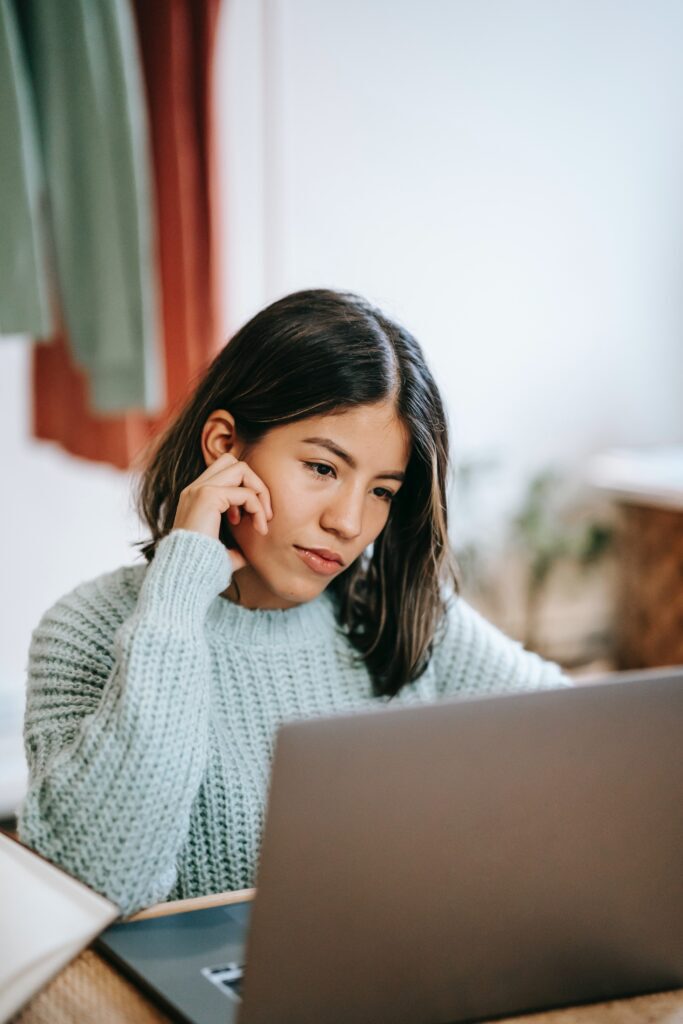 Searching for your first job is a rite of passage. Every year, millions of young people enter the job market for the first time and grapple with the uncertainty of figuring out their first career step.
The COVID-19 pandemic only adds another layer to the uncertainty faced by first-time job seekers. In 2020, we saw the weakest job market for recent graduates since 2008, with a 45% drop in hiring for this group over the course of last year.
Fortunately, things are looking up for the class of 2021. Many employers are ramping up hiring in recent months, and entry-level job postings are up significantly compared to this time last year. It's still a highly competitive environment, but there are finally a growing number of opportunities.
So, how can you successfully navigate your first job search in this challenging market? Here are five tips to get started:
1. Target your applications
Writing a thoughtful, short cover letter as part of each application is a low-effort, high-impact strategy for standing out from the crowd. It seems simple, but you would be surprised how many people either don't submit any personal message or send one that is long and generic.
Landing your first job is all about convincing the hiring manager that you are a great fit for the company and role, despite your lack of professional experience. This is where a short cover letter can go a long way.
Think critically about why you're interested in the company, then determine how your skills and experiences apply to the job. If you can convey this succinctly in a short message, you will immediately set yourself apart from the majority of candidates who simply drop their resume and contact info. It also does not have to be an essay. In fact, often a punchy three to four-sentence note — with a few bullet points on why you're a good fit and passionate — is the perfect way to sell yourself and advance to the interview stage.
2. Engage your network
As a recent graduate, you may think that your network is more limited than it actually is. Professors, career counselors, alumni, friends, and parents are all reasonable contacts that you can reach out to during your job search. It never hurts to ask for a virtual "coffee chat," and you may find that more people than you expected are willing to help.
Some estimates suggest that up to 70% of all jobs are not published and 50% are filled through networking. The more time that you can devote to engaging and expanding your network, the more likely it is that you will position yourself to land one of these opportunities.
The goal of each conversation that you have should not be to ask for a job. Instead, treat the conversation as a way to collect information and make a connection that could be mutually beneficial down the road. Focus on telling your story, and learning about theirs, instead of getting an immediate payoff.
Over time, the benefits of networking compound. End every meeting, whether online or in person, with "Do you know anyone you think I should connect with?" You'll run into many dead ends, but you'll also be surprised at how quickly your network grows and new career opportunities arise.
3. Build a personal website
As a newcomer to the working world, your biggest weakness is your lack of professional experience. But just because you lack professional experience, does not mean that you don't have any experience that is relevant to potential roles.
Creating a personal website is a great way to feature the experience that you do have and show off your personality to potential employers. Having this online presence helps establish credibility and gives you a place to easily post resume highlights, work samples, and other materials that hiring managers might be interested in.
A personal website may be more critical in some fields than others, such as journalism, graphic design, or other creative fields. Regardless, it shows initiative, maturity, and a level of seriousness that can quickly put you at the top of an employer's short list.
If building a website from scratch seems daunting, there are a growing number of no-code tools that can help. For instance, with Notion, you can quickly build an online resume or personal site in less than a few hours. You can then share that site with employers via a public URL on Notion or your own domain.
4. Prepare to be flexible
When times are uncertain like they are now, the perfect job may not be immediately available. Remember, you're not necessarily making the ultimate career decision with your first job. It's an initial step to gain some experience, and you can always switch later as your goals and interests evolve.
If you're struggling with your search, one avenue to consider is a paid internship. It may or may not turn into a permanent gig, but studies show that roughly 70% of people to receive a paid internship are later offered a full-time job. Getting your foot in the door and getting to work — especially at a company where you could see a future fit — is better than sitting at home waiting for the perfect role that may never come.
5. Check your social media
Finally, reviewing your social media content is always a good idea for job seekers. It's often part of due diligence today for hiring managers to look over a candidate's online presence before making an offer. It may seem foolish, but do not let this be a reason why you don't get the job — in a competitive market like this, it doesn't take much for an employer to move on to the next qualified candidate.
Be thoughtful, stand out, have confidence in yourself, and stick with it. Your first job search is the most difficult. If you follow these tips, you'll have some good practice for the next one.
Have you recently graduated and are seeking for a career in the field of Life Sciences? QTC Recruitment can offer you personalised guidance and help you secure a place in the Life Science industry according to your own personal and professional wishes. Find out more here!

---
Also published on Recruiter.com
---
Want to stay informed about current Life Science and recruitment news on a regular base? Then register here for free.