Written by manon - 7 Minutes reading time
5 Expert-approved tips to speed up your job search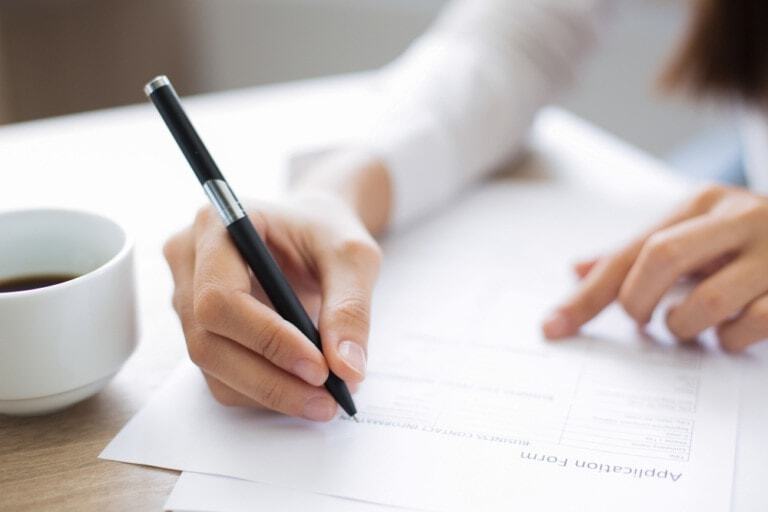 [vc_row][vc_column][vc_column_text]It's understandable to feel urgent and restless when you're searching for a new job, but don't let that hunger drive your strategy. Job seeking can feel like an emotional project, but it's mostly a logistical one. Position yourself for success by creating systems that streamline the undertaking so that you can get to the good part: loving your job and doing it with aplomb and rigor. Here are four ways to speed your job search, according to the experts.
1. Know what you want. 
Sarah Stoddard, Glassdoor Career Expert recommends an informed approach, starting with self-reflection. Stoddard advises: "Absolutely, do your research on the company that you're interested in working for. Understand the role you're applying for, and get a sense of what you love to do at work. That can help guide you to the types of companies and to the jobs that you might be the best fit for." Use self-assessment to drive your ambition. Stoddard explains: "Oftentimes people open up a site like Glassdoor and they search for a job title that they've heard of or that they've held before. But I've found that if you start by taking a pulse of what skills you have that you've excelled in, the experience you have to offer, and the areas of your career that you'd like to explore even further. By doing your own self-reflection of that-what you're looking for, that can broaden your horizons in terms of the types of jobs that you apply for." Stoddard points out that job seekers can use this "thoughtful, informed" approach by answering these questions: What are the skills that I have that I'm really good at? Where do I excel? She recommends listing both hard and soft skills as you clarify what your next fitting role may look like. Mikaela Kiner, Founder/CEO at Reverb, recommends: "Identify the kind of company you're interested in – where you like the culture and feel like you'll be successful. For example, you may look at lists like Best Places to Work, fastest-growing startups, or best companies for working moms. Do that first, then hit the job boards. It helps to hone in on certain criteria so you don't find yourself applying for every job that might be a match. A little focus can save lots of time in the long run."
2. Customize materials.  
Make sure that your materials are revised and streamlined for success. That means that your resume can deftly handle the ATS tracking system.  Amanda Augustine, the career advice expert for TopResume, explains: "ATS stands for applicant tracking system. In short, an ATS is a piece of software used by employers to scan and rank the online job applications they receive for their open positions." A key, when it comes to "beating the bots," and making your materials stand out is to customize each submission. Biron Clark, founder of Career Sidekick explains: "When a hiring manager or recruiter reads your resume, they're thinking, 'Does this person have the skills and experience needed to step into this role and succeed?' They're comparing your background to the specific job posting. So as a job seeker, you can speed up your job search and get more interviews if you write and edit your resume with the job description in front of you. Add skills and experience that best fit the role, reorder content to show your most relevant skills first, and consider removing content that's not relevant." Those who receive your materials will not make connections for you: "oh, if she's worked as a writer, she probably has great editing skills." You have to make your case and demonstrate why you're a fit for each role for which you submit a resume. Stoddard adds: "If you've done self-reflection and research, then when it's time to hit 'apply' on a job, and you're preparing your resume and your cover letter for those, you have even more info about what the company is looking for…you know what skills and what value you're going to offer to the employer that you can put into your application and that will help you stand out. . . doing as much as you can to personalize your resume and cover letter will put you in the best position." Don't worry about making your resume a comprehensive timeline of your professional work history. Kiner advises: "People often try to cram too much into a resume and feel anxious if they can't fit in every single job, experience, and skill. What is the purpose of a resume? It's to share enough information that the company wants to learn more about you. If you view your resume through that lens, you can focus on the information that really matters by including whatever is relevant and demonstrates your ability/qualifications to perform the role. Once you get an interview, you'll have the opportunity to tell your full story."
3. Network like you mean it.  
Your reach is bigger than you know, because of your network. Stoddard points out: "It's so vital to building your network . . . even if you're in a job and you're not looking for a new opportunity, it's good to keep getting out there." Networking is part of passive job-seeking that you can build continually. Clark adds: "Having a strong network can speed up your job search more than any other single factor, but it only works if you build relationships instead of taking a transactional approach. Networking is most effective when you treat it as an ongoing process, not an activity for when you need immediate assistance. Many job seekers tell me that they're not getting responses to their networking messages, and it's almost always because they haven't built relationships until the moment they have a big favor to ask." Your network is helpful when you're job seeking, but it's valuable for a host of other reasons too. It gives you the chance to learn about what other professionals are thinking, reading, and navigating. Clark recommends: "So instead of only asking for favors, try to help others, too. Facilitate connections between people in your network who would benefit from knowing each other. Keep in touch with each person in your network by talking at least a few times per year. If you build relationships on an ongoing basis, your network will be far more likely to respond when you do need help." Kiner adds: "When you define your network, think broad. I frequently hear people say, 'I see a perfect job posting, but I don't know anyone at that company.' Your most useful network is often one step removed, so don't ask who you know, but who you're connected to and who 
they 
know. Using your network to get an introduction is one of the best ways to apply. We all do it, so don't feel bad about asking for an introduction. No doubt you'll be able to pay it forward." Kiner shares.
4. Use the right tools.
Finding a new job is a research project; these Glassdoor tools focus and streamline your search. Know your worth
– 
Get
real-time data so that you know if you're currently being paid fairly. Learn more about pay standards in your industry and region. This gives you the information you need to negotiate a competitive salary confidently.  In 2016, Glassdoor found that 59 percent of job candidates accepted offers without negotiating their salaries. By 2019, that number dropped to 40 percent of job seekers who did not attempt to negotiate a better deal for themselves. Keep it up, job seekers! Company compare feature– This tool pulls data from company profiles and compares them side by side. That way, you don't have to filter between the two; instead, just use this easy-to-use tool to compare companies fast and efficiently. Easily compare:
Overall company rating
Career opportunities
Compensation & benefits
Work-life balance
Senior management
Culture & values
Streamline your search with the company compare feature.
Job alerts help you target fitting roles. Experiment with the robust filters that designate criteria like company size, remote status, pay range, industry, etc. These will help you target a fitting role. Stoddard explains: "There's a lot of hidden filters in the job search panel." There's the tremendous capacity to create a targeted search that gets you the output you need.
5. Find your fit.
Don't stop searching until you find your fit. Clark points out: "I see many job seekers get excited after a great interview and stop applying to other positions. Then, if the job offer falls through, they're back at the beginning of the process with no momentum or active conversations. So if you want to get hired as quickly as possible, don't get your hopes up about any single employer until you know the job offer is yours. It's better to receive multiple job offers and have to decline some than wait for one job offer and have it fall through." Be proactive in your job search. Boost your career with these tips and leave a good impression at an organisation! Check out our Life Sciences
vacancies
!
---
Published on Glassdoor.com
---
Want to stay informed about current Life Science and recruitment news on a regular base? Then register
here
for free.[/vc_column_text]