Written by manon - 6 Minutes reading time
The impact of the pandemic on the Life Sciences industry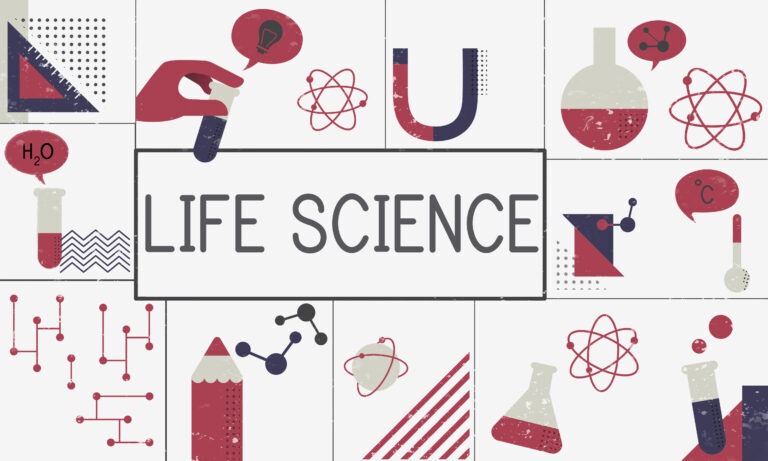 [vc_row][vc_column][vc_column_text]The pandemic has propelled many industries into accelerated digital transformation in order to stay resilient. For the Life Sciences industry, digital technologies quickly became an operational imperative. Despite the industry being seen traditionally as slower in adopting digital technologies, largely due to regulations that encourage a conservative and careful approach to innovation, COVID-19 has brought explosive and urgent re-evaluation. Recent research by Cognizant, however, revealed that technologies such as IoT, AI, automation and data analytics will increasingly intertwine with human capabilities, influencing future workforce skills needed in the industry. Technology will be at the core of the life sciences industry's transformation, enabling intelligent decisions, unlocking innovation opportunities and building long-term operational resilience.
COVID-19: a turning point for Life Sciences
Life Sciences businesses have had to accelerate their digital-first journey to survive and thrive in a world where time-to-everything matters more than any other strategic imperative. From vaccine testing and production to care access and delivery, every facet of the industry had to adapt at speed and scale. Scientists raced to understand COVID, which a year ago was still very unknown. Researchers turned to AI to discover treatments; device manufacturers collaborated with both scientists and researchers to develop tests first in the lab and then at the point of care; and in some cases, partnerships were rapidly established to expand manufacturing capacity for necessary COVID-19 equipment. The sector had to develop the most efficient solutions, systems and processes to help clinical researchers discover safe, effective treatments and to successfully manufacture and deliver them. But the Life Sciences sector wasn't exempt from social distancing. Remote research, "virtual" clinical trials, virtual consultations, among others, have become the new norm for life sciences organisations, and they have no intention of abandoning these new digital ways of working and behaving. In fact, 53% of Life Sciences respondents to Cognizant's research (compared with the global average of 50%) said the pandemic would further accelerate digital ways of working and doing business. While Life Sciences companies currently generate just 4% of their revenue from digital channels, on average, they predict that to double (8%) by 2023. The increase in digital revenue will be driven by the explosion of diagnostic data flowing into and around processes, resulting in better workflows across R&D, manufacturing and supply chain processes, as well as successive waves of innovative services targeted at patients. Although the industry continues to lag behind others in generating revenue from digital channels, due to regulatory constraints and clinician and patient adoption, the pandemic demonstrated both the need and capacity for change. In about 12 months and enabled by decades of supporting research, the Life Sciences industry accomplished what has historically taken years, benefitting from novel uses of AI for target identification and a collaborative regulatory and funding environment. We now know beyond a doubt that the sector is far more agile than anyone had previously imagined.
From IoT to automation, a 'mesh of machines' will augment processes
While Life Sciences companies have only recently started leveraging digital technologies to augment workforce performance in several business processes, significant progress is expected by 2023. In fact, clinical research will jump from 11% to 54%, clinical development from 7% to 44%, and R&D innovation from 12% to 33%. These areas are regarded as the top three processes slated for augmentation in the future. Further to this, Life Sciences respondents believe intelligent machines will take on more data-oriented tasks and complex decision-making from about 15% of this work today to 23% by 2023. Digital technologies such as IoT, AI, analytics and automation are helping achieve this incredible progress. In fact, 80% of respondents have implemented IoT within their processes to some degree. IoT is mostly used in two specific areas of Life Sciences: manufacturing and the supply chain. IoT helps improve visibility and connectivity across the supply chain, and for medical device companies helps to improve control of product inventories, reducing loss and waste. For consumers, IoT devices come in the form of sensors, devices and wearables. Now, all of this makes it possible to collect and analyse all manner of information within and outside of clinical settings, enabling automatic and hassle-free monitoring. Overall, this can help reduce costs, keep workers safe and improve health outcomes. Respondents of the study also demonstrated they have made progress in implementing AI and analytics. AI boosts the accuracy of risk predictions, makes patient care more intuitive, determines the most effective treatment for individual patients, and supports compliance via real-time insights. A majority of respondents (73%) expect analytics to create value from data. With real-time insights and decision-making, companies can filter out production and supply chain inefficiencies, and remove human intervention in repetitive tasks, delivering new performance thresholds. Process automation is becoming increasingly popular, with 47% of respondents at some phase of pilot or implementation. Clinical data science, compliance management, regulatory compliance, customer interaction, invoice processing, narrative writing and customer setup are usually the most addressable processes for massive cost savings. The combined use of data analytics, automation and cognitive techniques will transform clinical development by enabling decentralised clinical trials and will change how research organisations engage with patients and drive process efficiencies.
The new rule of work: human + machine
More strategic outcomes, such as better decision-making and innovation, are on the horizon. As technology increasingly meshes within Life Sciences processes it will greatly influence the future skillset needed from the workforce in the industry. The top-valued workforce skills will increasingly tilt toward human capabilities that validate the need for human-machine collaboration, through innovation, decision-making, leadership, and learning. In fact, Cognizant's research found that Life Sciences respondents believe intelligent machines will take on more data-oriented tasks and complex decision making in the next two years, from about 15% of this work today to 23% by 2023. By using digital tools and approaches, clinicians and data scientists can: orchestrate tasks; merge and analyse data sets; direct observations from other physicians; and access electronic medical records and online patient networks. By linking and expanding data sources, such as wearables, sensors, devices, social media tools and electronic health records, via digital platforms and then applying AI tools, smarter human decisions can be made. It is critical we continue to allow the industry to evolve as it is clear that the pairing of human-to-human care alongside the help of machines, augments, extends and enhances access to care and the way it is delivered. By integrating and working closely with technology, we will be able to improve access to care, deliver better care outcomes and reduce the total cost of healthcare worldwide. The human role will increasingly focus on what is achieved with data-driven insights, requiring a renewed focus on decision-making, leadership and strategic thinking. From discovery to delivery and customer experience, the workforce will embrace technology, adopt new skills, collaborate and align around a common purpose: the patient. Is your organisation in need of new Life Science professionals who embrace the dynamic changes happening in the Life Science industry? QTC Recruitment can help you find the best fitting specialists. Are you interested in how we can help you? Then click
here
to get started. Read more
news here
---
Also published on Med-technews.com
---
Want to stay informed about current Life Science and recruitment news on a regular base? Then register
here
for free.[/vc_column_text]