Written by raisa - 5 Minutes reading time
Keep the door open for boomerang employees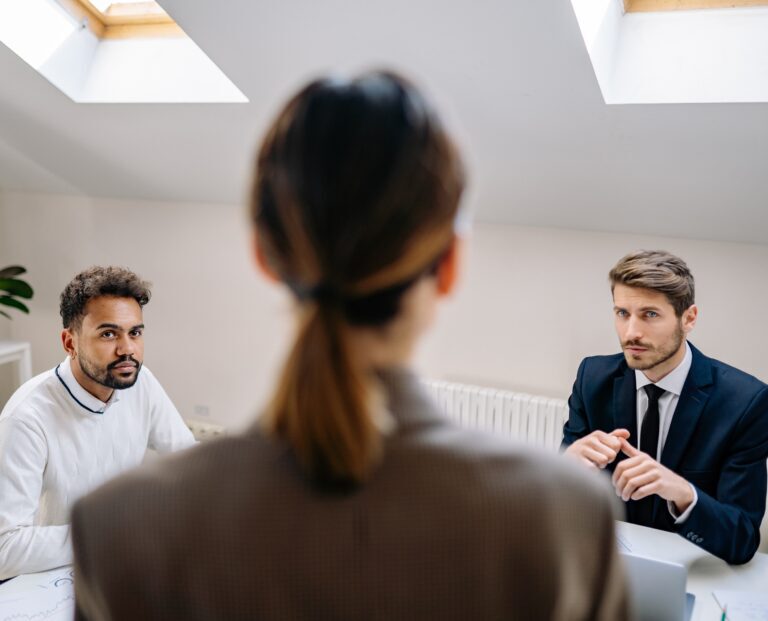 You've probably had people leave in the last year or so to pursue other avenues. Hopefully, when they parted ways, it was on a good note. Because guess what? The grass isn't always greener on the other side. And former employees may boomerang back to your yard.
That's why it's important to let departing and former employees know your door is always open.
A recent study found that 43% of people who quit their jobs during the pandemic said they had it better at their old job! That's right. And they may want to return.
Don't hold it against them that they left. You can't blame people for being curious and trying to better themselves. Afterall, they're an easy rehire and require little training if they return.
Quitters want to return
The study, "Resign, Resigned, or Re-Sign? Pandemic-era job quitters and their managers wish they had a do-over," surveyed 4,000 people in six countries (France, Germany, Mexico, Netherlands, the U.S. and the U.K.). It was conducted by UKG, a provider of HR, payroll and workforce management solutions.
People who quit their jobs were asked how they felt about leaving during the Great Resignation, and if their decision was a good one. It also explored the disconnect between managers and employees about why people quit, and if workers would consider returning to their old jobs.
"Leaders and organisations don't own people's careers. If someone has an amazing opportunity for themselves and their family, great leaders will embrace the move and let strong performers know the door is open if they want to return. Great leaders should also never be blindsided by someone quitting," said Aron Ain, Chairman and CEO at UKG. "Yet, those open conversations about career desires and new opportunities only happen if the manager and employee share trust – which is the magic glue that holds all relationships together."
When all was said and done, the study collected responses from 1,950 employees who left their jobs since March 2020 and 1,850 managers who had people leave their departments.
Snap judgment
Of the people who quit their jobs, 20% said they weren't actively looking for a new job. Another 41% said they were looking for less than a month when they landed their new job, and this same group said they made the decision to jump ship too fast.
So, what was it that made the old job better than the new job? According to the job leavers it was:
peers/coworkers (38%)
familiarity and comfort in the role (31%)
the customers they served (22%)
compensation/pay (19%), and
work-life balance (16%).
If you're thinking, well we don't have the money to throw at employees to keep them, especially during a pandemic, here are a few interesting tidbits:
Fewer than half of the respondents who left their jobs during the pandemic got a pay raise
If they did get a raise, the average was 15%, and
20% took a pay cut in their new position.
Disconnect between managers, employees
So other than pay, do you think their managers knew why their employees quit?
Not really! When managers were asked why their employees left, they could only produce two of the top five reasons employees gave for leaving. They were poor work-life balance/burnout and lack of career development opportunities.
The other reasons employees gave were:
not feeling valued or like they belonged
frustration with executive leadership, and
poor company culture.
Here's some surprising info for you: Twenty-five percent of employees said they never discussed their frustration with their manager before they quit. This could be because managers overestimated the relationships they had with their employees – 91% said they created environments where their employees felt comfortable communicating frustrations with them. But only 64% of employees agree with that statement.
Now, while 75% of managers said their companies supported their retention efforts to keep good employees, only 48% of employees said their managers did anything to try and keep them.
Good news
The good news: If you have good managers, there's an exceptionally good chance your employees may return – 20% of people who quit have boomeranged back to their old job. Another 41% would contemplate returning if it was an option. That is 61% in total!
In the U.S., people who quit their jobs and returned said they initially quit for personal reasons, like caring for a family member, relocation and lack of flexibility.
What made employees return to their jobs? Supportive managers!
When compared to others who left their job, boomerang employees said the managers they returned to had created an environment where they felt comfortable communicating their frustrations (77% vs. 64%), made efforts to keep them (77% vs. 50%), and did at least one stay interview before they left (77% vs. 55%).
"Nearly half of all people who recently quit would say their resignation was anything but great," said Dr. Chris Mullen, executive director at The Workforce Institute at UKG. "While it's promising to see organisations open to welcoming back millions and millions of boomerang employees… our data shows that it might only take one bad day or one bad experience for employees to start looking elsewhere in today's job market. We must continue to build trust between managers and employees by conducting impactful one-on-one and career discussions, and holding stay interviews to ask why happy employees remain before it's too late."
Boomerang employees can be easy rehires, as they require little training when they return. Is hiring former employees not working out yet? And are you still looking for suitable professionals for your organisation in the field of Life Sciences? Let our specialists take the work off your hands to find the best possible match for your organisation. Discover our services and find out how we can help you here.
---
Also published on Hrmorning.com
---
Want to stay informed about current Life Science and recruitment news on a regular base? Then register here for free.