Written by Caro - 2 Minutes reading time
Meet us at the MEDICA Trade Fair!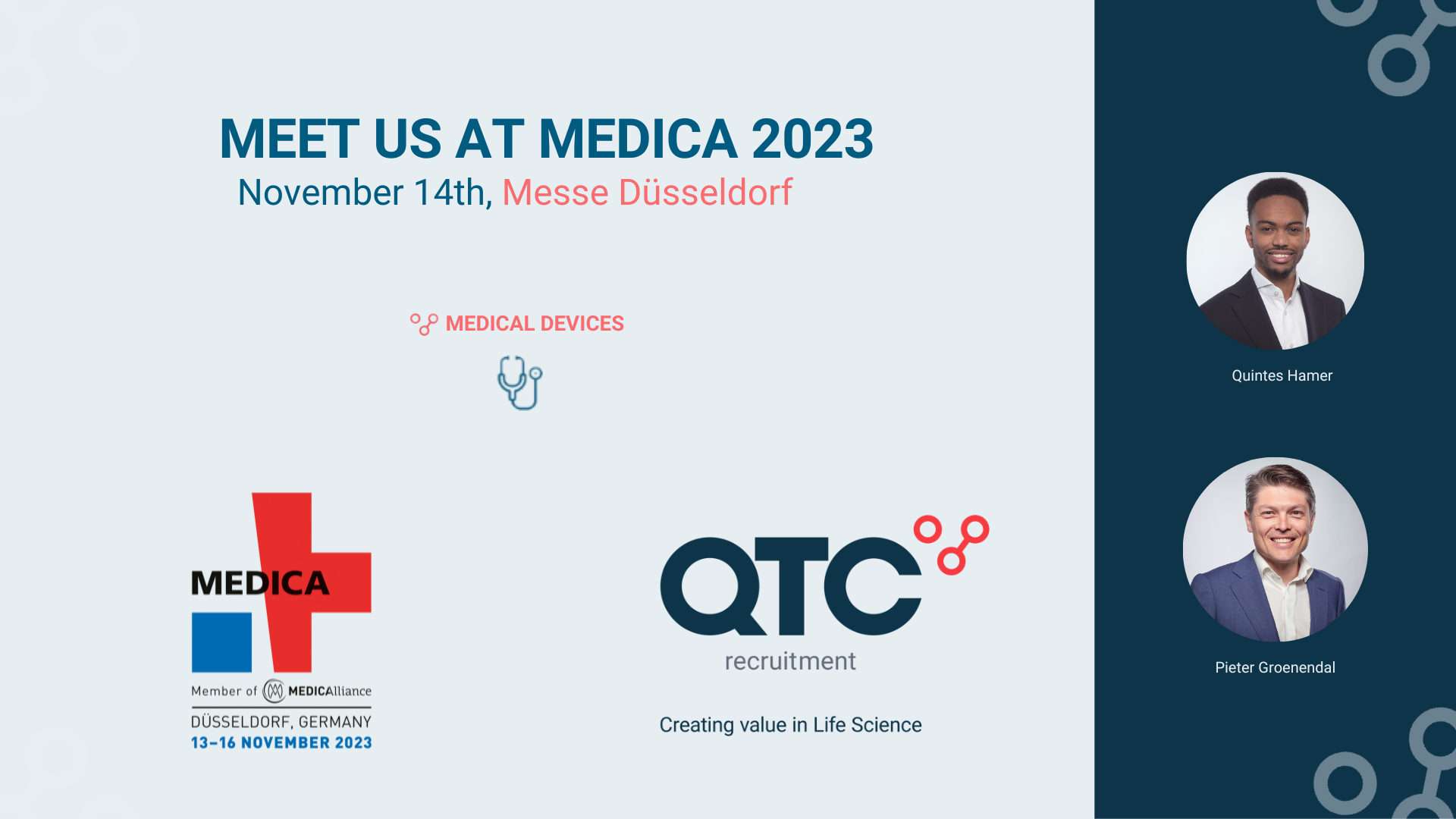 The MEDICA Trade Fair 2023 is scheduled to take place in Düsseldorf, Germany from November 13th to 16th. MEDICA stands as one of the world's largest medical B2B trade fairs, boasting a remarkable gathering of over 4,500 exhibitors hailing from 66 countries and attracting more than 81,000 visitors from across the globe. This renowned event showcases a diverse array of groundbreaking products and services within the realms of medical imaging, laboratory technology, diagnostics, health IT, mobile health, physiotherapy/orthopaedic technology, and medical consumables.
For over four decades, MEDICA has held a firm place on the calendars of industry experts, making it the world's premier medical sector event. Moreover, MEDICA regularly attracts prominent figures from the business and research, alongside tens of thousands of domestic and international industry professionals and decision-makers. MEDICA combines a vast exhibition with an ambitious program that comprehensively showcases innovations for both outpatient and clinical care.
Its comprehensive program features top-tier forums, conferences, and special exhibitions that offer engaging presentations and discussions with experts and policymakers, as well as product pitches and award ceremonies. A great opportunity for QTC Recruitment to stay up to date about the latest innovations, regulations and the challenges that come with it in the industry. So, we know too where healthcare is going. This enables us to provide our clients with the most up-to-date insights and candidate profiles.
QTC Recruitment is excited to let you know that Quintes Hamer and Pieter Groenendal from our Medical Devices and Diagnostics team will be at MEDICA on November 14th. This is a great opportunity to connect, exchange ideas, or explore potential collaborations. Whether you want to learn about industry trends, discuss partnerships, or just have a meaningful conversation, Quintes and Pieter are available for a meeting.
We kindly invite you to schedule a meeting by clicking here.