Written by manon - 5 Minutes reading time
5 Good reasons to quit your job in 2021 and change careers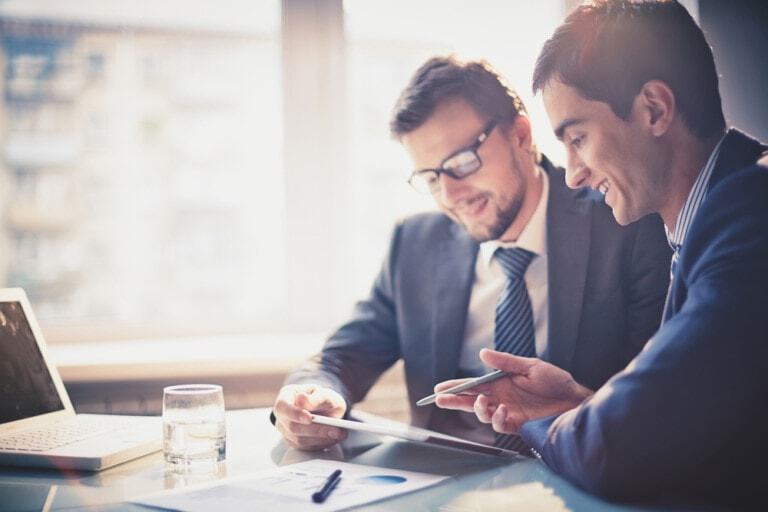 Working in an amazing company is a wonderful, fulfilling feeling, and can help you thrive both professionally and personally. But that's if, and only if, you're working in positive company culture, surrounded by a supportive collective.  In that environment, you're much more likely to thrive at your job. It's important for leaders to build the right workplace culture and invest in their employees. It's also important to have ample opportunities for growth instead of getting stuck. Does this sound familiar to you? The truth is that there are many reasons why we stick with a job even if there are better opportunities out there, but now might be the time to take the next big step in your professional life. Here are some of the most important reasons why you may want to quit your job in 2021, and what to look for in your new career.
Look at the company culture
The COVID-19 pandemic has flipped the business world upside down. People are worried about their job security and have had to adapt to a new work model to maintain productivity and output. Remote work has become the norm nowadays. It has its benefits, but it can also have some drawbacks. For one, the first thing that starts to deteriorate in a remote team is culture. If you have good leaders in your company, then they will do their best to preserve the company culture that once nurtured a productive work environment. If you notice any toxic behavior in the workplace and that the values of your company are fading, then make sure to speak up and bring this issue to the attention of the management. If, on the other hand, the management isn't doing much to remedy the situation, then it might be the right time to find an employer that actively invests in their company culture.
Too much work for too small a pay
You may have heard how millennials and Gen Z-ers don't care about financial compensation so much as they care about the culture, to be respected and acknowledged, and the overall vibe in the company. While it is true that they care about all these things, let's break the illusion and state it clearly: financial stability is important. The right employer will balance financial compensation with an adequate workload that allows you to build a work-life balance and provide for yourself without too much stress. The wrong employer, on the other hand, will pile work on your desk and give you more responsibilities for the same pay. If you feel like you are underpaid for the work you're doing, talk to management. You can stick around if they're willing to give you a raise, but if not, it's time to find more lucrative opportunities.
You have discovered your true passion
There are many ways we can find our true calling in life, something we're fascinated by and feel very passionate about. Some of us know from early childhood, but many of us wake up one day and realize that we want to devote our time and energy to a different career path. The thing is, nowadays you can do that, you can change career paths because you can get the right training and certification online. For example, if it has dawned on you that your calling is to care for and treat children, then you can get the necessary PALS certification for pediatric advanced life support online and kick-start a new career in a matter of months. The digital world allows you to upskill and cross-skill with relative ease, and it doesn't matter if you want to get into medicine or become an IT specialist or anything in between – understand that you have the opportunity to do it. You don't have to stick to a job you're not passionate about because it is never too late to change careers.
Management is working against you
It should go without saying that nobody should have to endure poor management in the workplace. If you have great leaders in your company then you should feel inspired to stay and thrive together, but if your boss is holding you back and working against your best interests, then the time has come to leave. Don't fool yourself into thinking that things will change or that you'll be able to win them over. A boss differs from a leader in many ways, and one of them is the inability to hear others out, and change their own opinion and mindset. A true leader, on the other hand, will care for you as an individual, tend to your needs at work, and welcome feedback from their employees in order to help everyone succeed.
Limited or zero opportunity for growth
Lastly, you should start looking for a new job when you realize that there is no more room for professional growth. The best leaders and employers invest heavily in employee development plans that empower and engage the individual and allow them to ascend to new professional heights. Before quitting your job, talk to the higher-ups about your professional goals, and ask if they are willing to invest in you as an individual. If the answer is no, and you're not happy with the idea of getting stuck at the same job forever, then you know what you need to do.
Wrapping up
Quitting your job is scary, and it's definitely not something you should do on a whim. Take these tips into consideration, assess your strengths, discover your true passion, and take a methodical approach to change your career in 2021. Are you looking to change your career? Check out our vacancies in the Life Sciences industry and find your next step
here
.
---
Published on Recruitingdaily.com
---
Want to stay informed about current Life Science and recruitment news on a regular base? Then register
here
for free.