Written by Rinesa - 3 Minutes reading time
Things you need to know before you job hop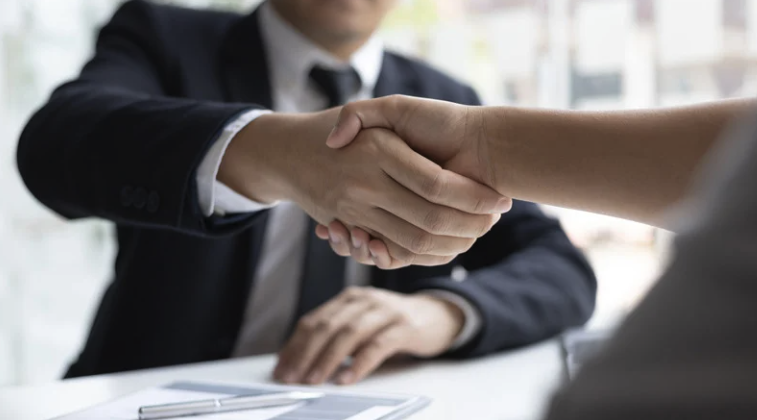 It will soon be the Year of the Rabbit, according to the Chinese calendar, but it might as well be the year of the new job.
A whopping 96% of workers are looking for a new position in 2023, largely in search of better pay, according to a recent report by jobs site Monster.com.
"This is phenomenally high," even compared with the numbers at the height of the "great resignation," said Vicki Salemi, career expert at Monster.
Nearly half, or 40%, of job seekers said they need a higher income due to inflation and rising expenses, Monster found. Others said they have no room to grow in their current role or that they are in a toxic workplace.
The start of the year 'is always a good time to look'
While wage growth has been high by historical standards, it isn't keeping up with the increased cost of living, which is still up 6.5% from a year ago and leaving more workers unsatisfied with their pay.

Job-hopping is widely considered the best way to improve your career prospects and pay. In fact, the difference in wage growth for job switchers relative to those who stay in their current role is at a record high.

The latest data shows job switchers have seen 7.7% wage growth as of November, while workers who have stayed in their jobs have seen 5.5%, according to Daniel Zhao, lead economist at Glassdoor, citing data from the Atlanta Federal Reserve.
Although there is a chance that the job market will cool as recession fears take hold, recent government data shows the U.S. labor market is still strong, with a record low unemployment rate of 3.5%.

"The first quarter of the year is always a good time to look because fiscal budgets have been replenished," according to Barbara Safani, president of Career Solvers in New York.

Despite recent reports of extensive layoffs, some industries continue to do very well, she said. "If cuts are going to happen, they are typically planned months and months in advance, and those companies wouldn't be hiring in January."

Key considerations before taking a new job
There are other things to consider besides salary before accepting a new position, Safani said. "You may be getting paid more but it's important to vet that opportunity." Safani advises clients to consider how all aspects of the job measure up.

"It's not always apples to apples," she said.
When it comes to finding a better job, pay isn't everything, Salemi also cautioned. Other factors to consider include increased opportunities for advancement, flexibility and a healthy work-life balance.

"Do your research," Salemi said. "Find out what the benefits are, find out what the culture is like."

"Workers can have both — a higher salary and a positive, healthy work environment."
Are you also thinking about applying for a new job? Let experts at QTC Recruitment assist you during this journey. It will increase the chance of finding your best match in the Life Sciences. Take a look at available opportunities here.
---
Published on CNBC.com
---
Want to stay informed about current Life Science and recruitment news on a regular base? Then register here for free.