Written by raisa - 5 Minutes reading time
How can you make yourself more attractive to recruiters?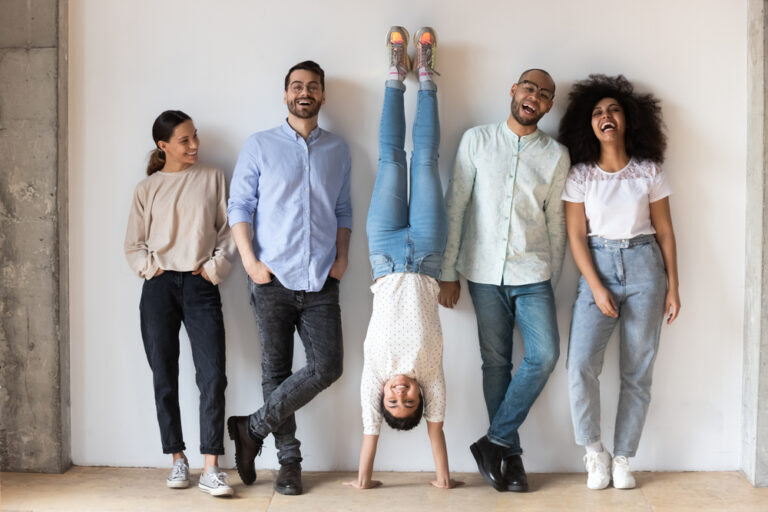 Just as the labour market changes quickly and unexpectedly, so too does the recruiting industry. As the workforce rebounds from COVID-19 and unemployment rates continue to drop, job seekers have more options from which to choose, making hiring increasingly difficult for employers, and sourcing top talent more challenging for recruiters.
Though job seekers may have more options than in the past two years, this doesn't mean they will all be viable. The Great Resignation has made qualified candidates a rare commodity, making it even more important for both active and passive job seekers to showcase themselves in ways that make them attractive to recruiters when their skills are a match for open positions. Let's look at some areas job seekers should focus on in order to ensure they appear on recruiters' radars.
Prioritise Personal Brand
A strong personal brand is always an asset to a job search, and for some jobs, it's essential. Recruiters want to see that candidates maintain a professional online persona. While most job seekers know to optimize their LinkedIn page for their search, if their other social media pages are filled with self-indulgent photos or negative or offensive content, this could be a red flag for recruiters who may be hesitant to submit such candidates to their clients. Similarly, it could be a turn-off to employers who may feel such online behaviour shows immaturity or irresponsibility and doesn't match their values. Despite the common belief that everyone should be free to express themselves, particularly on non-business-related sites like Facebook and Instagram, job seekers should take extra care to send a message of professionalism across all social media platforms.
Focus Efforts
It's not uncommon for recruiters to receive dozens, if not hundreds, of applications for each of their open positions. Job seekers should be sure to only target those positions for which they're qualified, and not inundate recruiters or employers with resumes for any and all positions to try to gain their attention. This approach may attract the wrong kind of attention, causing the candidate's name to be remembered for always being unqualified. Instead, job seekers should focus on positions that relate to their skills and experience, and customise their resume for each position they apply to by including relevant keywords from the job description and supporting numbers and accomplishments. Also, candidates who don't hear back from recruiters after applying should limit their follow-up to one time to avoid coming across as too persistent or aggressive.
Demonstrate Knowledge
Job seekers who use their spare time to share news, information, and knowledge with their networks will automatically have an edge over their competition. As recruiters scour the internet and resume databases for top talent, the more choices there are, the more they look for something in candidates' profiles that makes them stand out. Those who write blogs, share articles, are active in LinkedIn groups, or network and interact with others in the industry make a far better impression than those who only appear interested in having fun online. While not all online activity has to be work-related, job seekers should try to maintain a healthy balance in order to send the right message to recruiters and potential employers.
Stay Up to Date
Few things are as frustrating to a recruiter as an interested candidate who has neglected to update his or her contact info. Depending upon whether there are ample qualified candidates to choose from, recruiters will either take time out of their busy schedule to source the candidate's contact info online or just move on to the next qualified individual. Passive candidates with rare and in-demand skill sets may be indifferent to losing out on an opportunity or creating extra work for recruiters. But for job seekers with a greater sense of urgency, should ensure their contact info is updated and they are easily reachable and quick to respond.
Continue Learning
One sure way job seekers can endear themselves to recruiters and prospective employers is through a record of continuous learning. In addition to hiring for education, skills, and experience, most employers also want to hire candidates who are always looking to acquire knowledge. This may be more difficult for those currently employed in a demanding field. However, for job seekers needing to break up the monotony of a full-time search, taking a class or working toward a certification could give them an edge when competing with a number of other qualified candidates.
Volunteer
Regardless of industry, every recruiter and employer looks favourably upon volunteerism. During the hiring process, recruiters often take note of what candidates do in their spare time in order to determine how they may fit with a company's culture. Those who donate their time to charitable causes while listing their volunteer activities on their resume or sharing them on social media show recruiters that they share values with employers committed to community involvement and that they're interested in helping others and working for something greater than just a paycheck.
The recruiting industry is constantly evolving. As decreasing unemployment rates have made sourcing top talent more difficult, applicant tracking systems, big data, and artificial intelligence have attempted to streamline talent identification, while also causing recruiters' roles to change in the hiring process. In response, job seekers must ensure they remain adaptable as well. Though knowledge and experience will always be in demand, candidates must focus on those skills and attributes that will make them stand out among others with similar backgrounds, and how to showcase these to recruiters. Regardless of changes to the job market or recruiting technology, job seekers who do this will have the greatest success transitioning into the workforce.