Written by manon - 7 Minutes reading time
A must-know guide to successful job hunting in the digital age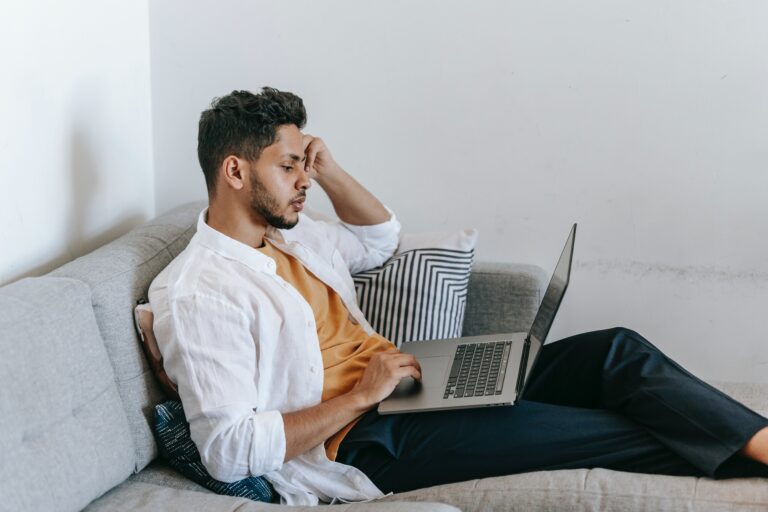 Searching and applying for jobs is nothing like it used to be. Gone are the days of physically handing or mailing in your resume and waiting for a call about the position. Now, nearly all job search communications happens electronically. Since the employer isn't likely to see your face and interact with you until you're invited in for an interview, the paperwork, and the way you follow up, must be on point. From applying to jobs to following up after an interview, here's everything you need to know about successfully landing a job in the digital age.
Building your resume
Applicant Tracking Systems (ATS) sift through resumes to determine whether a hiring manager sees your application or not. There is a way to craft your resume for submission for an online application to ensure it will make it past any ATS. According to Michael Krikheli, co-founder of ZipJob, the use of ATS software has risen dramatically over the last few years. Krikheli suggests crafting your resume to be adjusted not just for the company, but also for the applicant tracking systems. Here are a few tips for the best chances for a follow-up: Ensure you have the correct keywords related to the position or industry Make sure that there are no grammatical or spelling errors. Microsoft Word is not enough to correct all your mistakes; send it to a friend or a professional to review. Send your resume in a .doc or .docx file. "Your resume should be optimized for the ATS, but keep in mind that someone will read the resume once it gets through," Krikheli said. "Ensure your resume is optimized for the ATS and is also easy to read and effective when a recruiter looks at it." The average recruiter spends six seconds scanning for six pieces of information in the following order: name, current title and company, previous title and company, start and end date of previous position, start date of current position, and education, according to Amanda Augustine, career advice expert for resume writing service, TopResume. "Make it easy for the employer to find what they're looking for by using a clean and uncluttered format with a strong organizational hierarchy," Augustine said. She added, "When you're tailoring your resume for a specific position, use the job description as a guide to help you identify the keywords and phrases that should be included to help you pass [the] initial scan."
Applying to jobs
There are seemingly endless options for searching for a job online. Websites like LinkedIn, Indeed, ZipRecruiter, Mediabistro, etc. is a good place to find a job listing, but candidates should first go directly to the companies they're interested in to search for open positions. It's difficult to determine if one job board or ATS is better than another. Candidates may have better luck finding more positions that suit their needs and qualifications when they turn to niche job boards that specialize in their industry or field. "If the company does not use ATS software to manage its recruitment process, you may have the luxury of forgoing the robotic application pre-screen when you apply directly to their listings," Augustine said. "Since these systems often eliminate great candidates whose resumes aren't formatted or written with this technological gatekeeper in mind, your candidacy may be more likely to be considered for the position." Augustine suggested that if you know someone who works at the company, look for the application option that allows you to include an employee referral. Once you've applied online to the job, ask your connection at the company to pass a copy of your resume along to the hiring manager or internal recruiter in charge of filling the position. "Studies show you're 10 times more likely to land a job when your application is accompanied by a referral," she said.
Tracking your progress
Organization is key. Augustine advised setting up a folder on your computer, or in the cloud so you have access while on the go, where you can save a copy of the resumes and cover letters you create and tailor for a particular job opportunity. Since job postings often get removed before the interviews take place, it's important to copy the job description and paste it into a file so you can reference it later. "Set up an Excel or Google Sheet to track the jobs to which you apply — the [listing] links, the dates you applied, and any other important information or notes, such as the name and contact information of a networking connection you have at the company, the recruiter, or the hiring manager," Augustine told Business News Daily. "Then, you can set reminders on your calendar to follow up on each application appropriately."
Following up
Some employers make it difficult to follow up on applications. Augustine suggested following up roughly one week after the job application deadline, if this information is listed, so the employer has enough time to review your application. If the job posting didn't list an application deadline, follow up one week after your initial application. "[Like] your cover letter, if you can figure out who is the hiring manager or the recruiter handling the job opportunity, then use their contact information to tailor your follow-up and send it directly to the person who matters," Augustine said. If the position is listed for an anonymous employer, you may not have the ability to follow up. Plus, if they intentionally posted the job without employer details, chances are they won't be thrilled if you figure out who they are and reach out directly.
Mistakes to avoid
Mistakes in the job search, even minor ones, could cost you the opportunity. Here are a few mistakes to avoid when searching and applying for jobs: Using one standard resume without customization. Since you're likely going up against an ATS, in your best interest to tailor your resume and cover letter for the specific position, said Augustine. When it comes to tailoring your resume, the first step is to thoroughly understand the job description, said Leah Paul, director of marketing at Mediabistro. "Figure out what the most important skills are for the job and reorganize your resume to highlight those accomplishments in your experience first," Paul said. "You want to use the keywords used in the job description, but not verbatim." Mass-emailing recruiters or employers without a specific role in mind. Augustine noted that one of her biggest pet peeves is when candidates email their resume to the company's recruiting email, asking to be considered "for any role where they might be a good fit." "If you can't take the time to look at the list of job openings and apply for a specific role, why should the hiring manger bother taking the time to review your application?" said Augustine. "Often, these applicants are not qualified for any open positions, and they're merely wasting the employer's time — as well as their own." Having a less-than-perfect online presence. In addition to your resume and cover letter, your online presence needs to be pruned before you apply anywhere, said Paul. This is especially true on LinkedIn, but also on any other platforms where you have profiles (Facebook, Twitter, etc.). "If your resume does get noticed, the first thing a recruiter or hiring manager will do is Google you and look you up on social media," Paul said. Not referencing the job title. If you are emailing your application for a specific job, Augustine advised mentioning the position (and job ID, if applicable) in the subject line, as well as the body of the email, so employers know with which role to associate your application. "If I am being forced to guess, I usually skip over that candidate. There are plenty of others in the inbox to review; I don't need to spend my time digging for information that should have been provided," Augustine said. Do you want to make a career change in the Life Sciences and need expert help in finding your ideal job? QTC Recruitment can offer you personalised guidance and help you secure a place in the Life Science industry according to your own personal and professional wishes. Find out more
here
! Lees meer interessant
nieuws
.
---
Also published on Businessnewsdaily.com
---
Want to stay informed about current Life Science and recruitment news on a regular base? Then register
here
for free.