Written by raisa - 5 Minutes reading time
Which keywords should you use in your resume?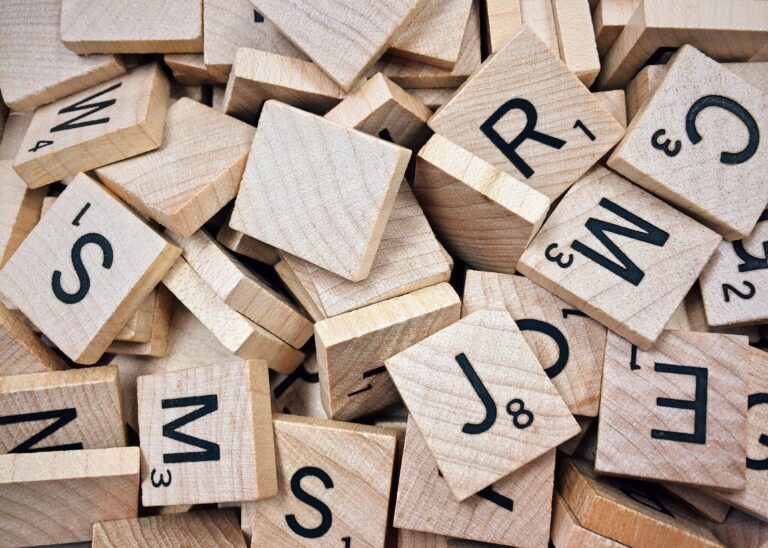 Win over hiring managers and beat screening software with this guide to using resume keywords, which includes directions for finding job-specific keywords.
In a job search, your resume is the most valuable tool you have to beat the competition (and best the 'bots). By using effective keywords in your resume, you can help your application make it past a company's applicant scanning program and get in front of a hiring manager. Keep reading to learn about some ways keywords benefit your resume, a few professional keywords you can include, and places to find industry-specific keywords for your chosen field.
Why are keywords important?
Here are some reasons to use keywords in your resume:
They can help with ATS
Some companies use ATS, or "applicant tracking systems," which are software programs that scan resumes for specific words and then rank applicants based on what they find. According to Forbes, these systems allow recruiters and hiring managers to scan dozens or hundreds of applications for a position before reading the resumes that feature certain words or phrases. For example, an ATS for a medical facility might scan applications for an administrative position, looking for phrases like "medical records." Including keywords in your resume can ensure your application makes it to a hiring manager.
They can describe your skills
Keywords are popular because they're often the most concise way to describe a certain skill or experience. Keywords might be action verbs that communicate the role you had in a past job or adjectives that express a specific characteristic of a successful professional. Using these words to describe yourself can help you condense your candidacy into a short, powerful document. Since strong resumes typically dedicate one page for every 10 years of experience, keywords can help you make every line count.
They show your industry knowledge
While some keywords describe skills that apply to multiple industries, others are specific to a particular field of study or job. Using these words can tell a hiring manager you understand the job requirements, which can help you in the hiring process. Industry-specific keywords can also help you if you hope to change from one industry to another. For example, for an administrative assistant position at a tax firm, using financial terms like "audit" or "revenue" can show the hiring manager your knowledge of finance, even if your prior administrative experience was in a different field.
Keywords to use in your resume
While including keywords can get your resume past an ATS, it's important to provide concrete details about your accomplishments along with the keyword to show the recruiter or hiring manager proof of your qualifications. Here are some general professional keywords you can use in your resume, with advice on how to use them:
Development: If you've led projects from their conception to completion, then you might include some version of "development" on your resume. When you include this word, describe the projects you've managed and provide specific details about the final result.
Leadership: Many companies look for candidates with leadership experience, but it's important to provide concrete examples of your leadership abilities. If you use this word in your resume, describe the teams you led and what they achieved under your supervision.
Collaboration: Using the keyword "collaboration" can show a hiring manager that you have experience working with others to achieve a common goal. When you include this keyword, provide details about the projects you completed and your role on the team.
Productivity: Companies might prefer candidates who mention this keyword because it emphasises what you can bring to the organisation. If you use some version of "productivity" in your resume, explain how you increased or maintained a high level of production in a previous job.
Consistency: This can be an appealing trait to a hiring manager because it means that you provide the same level of effort and results every day. Explain what you consistently did in your resume, such as "Consistently surpassed quarterly sales quota" or "Resolved client issues with a consistent level of professionalism."
How to find industry-specific keywords
Here are some places you can find keywords that relate to your specific industry or position before you upload your resume:
Job description
The first place to look for industry-specific keywords is the job description for a position you'd like to get. Hiring managers often include information about the job's responsibilities and mission in the online job posting. These job postings typically use industry-specific words and phrases, which you can use in your resume. For example, a job posting for a mechanical engineering management position might mention phrases like "cross-functional," "implementation," and "simulators."
Professional organisation websites
If you're in a specific industry, you can visit the website of a professional organisation to get ideas for some keywords for your resume. These organisations often publish blogs, pamphlets, and other free online resources, which might be full of industry-specific keywords. For example, if you're looking for a job in the nursing industry, you might consider checking a nursing website to learn more about specific safety and decontamination procedures. You can then use these resources to find common keywords for your resume.
Company website
You can also look at the website of the company you're applying to for industry-specific resources and keywords. Companies often post their mission statement or values on a special page of their website, and these documents can be valuable sources of keywords relating to the industry and the company's specific focus. For example, a building firm's online mission statement might include information about sustainable construction and other topics that the company values. You can help your application make it past an organisation's applicant screening program and into the hands of a hiring manager by including effective keywords in your resume. 
Have you just graduated and are you looking for a new career? Or maybe you are not satisfied with your current job and are looking for a new opportunity? We can provide you with personal advice and guidance that matches your professional objectives. Click
here
and check out what we can do for you.
---
Also published on: Careerbuilder.com
---
Want to stay informed about current Life Science and recruitment news on a regular base? Then register
here
for free.