CREATING VALUE IN LIFE SCIENCE
Join QTC Recruitment
Make an impact at the Life Science recruiter with the largest specialist (online) network of Northwestern Europe. Your journey starts here.
WHAT WE DO:
Creating value in Life Science
QTC Recruitment offers staffing solutions for interesting and progressive organisations in the Life Science industry. With a close-knit, diverse and ambitious group of colleagues, we bring the right professionals into contact with the right organisations and by doing so we have a positive impact on the market. We stand for entrepreneurship and offer rapid growth in an international scale-up environment. All colleagues strive for the same goal: Creating Value in Life Science.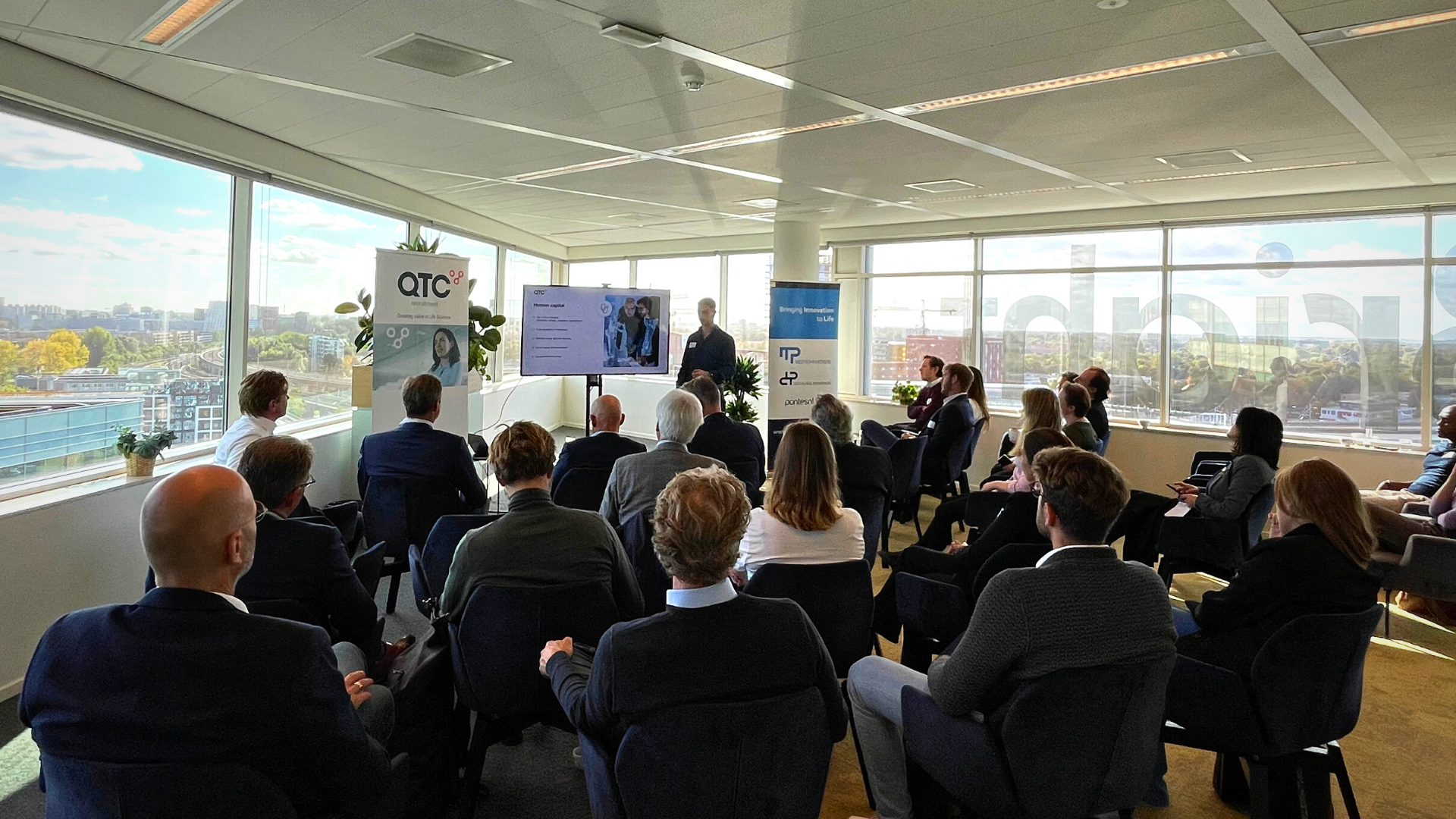 WHAT WE OFFER:
Making an impact within a meaningful industry
A culture where entrepreneurship is encouraged and rewarded monthly
Monthly lunch club, quarterly annual trips and other incentives 
Personal development and rapid growth
The QTC Academy and on-the-job learning
Curious about how our professionals make an impact? Read more about what they have to say about working at QTC Recruitment:
Our core values work for you
We follow our core values in everything we do. These core values are pretty much the DNA of the organisation. Its purpose is to always provide you with the best Life Science recruitment experience possible. That's our promise to you:
We are World-Class
We want to set a new industry standard. We challenge the maximum limits of our service level constantly. Always striving for the best and most durable solutions for our clients, professionals, and colleagues.
We act as Partners
We feel and act just as responsible for the needs of our clients, as we do for ourselves, our organisation and our professionals. We want to help and be trusted partners, listen, learn together, and co-create.
We bring Energy
Our passion for the industry boosts our energy and enthusiasm in the work we do. We never turn down a reason to celebrate. This creates a friendly and fun culture that people like to be a part of.
We strive for Growth
Every individual that we either represent or that works with us has an equal opportunity to grow and make the most of their lives and talents. We encourage you to take ownership and be ambitious.
YOUR GROWTH AT QTC RECRUITMENT:
Your growth is central within QTC Recruitment. Together we realise your ambitions. Through various training courses, the QTC Academy and on-the-job learning, you follow the following growth path:
Your growth starts here
Check our current jobs available to you in our own fast-growing recruitment organisation, working in Biotechnology, Pharmaceutical, Medical Devices and Food (Sciences):
See all vacancies