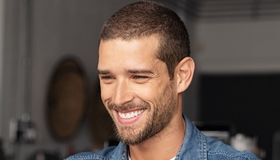 Get in touch
Would you like to know more about this case?
Even though he wasn't actively looking for a job, Mathieu de Vischer, a new, fresh professional in the Life Sciences industry, describes how QTC Recruitment helped him to get a job as a Legal and Finance Administrator at a research institute.
A lot of messages on LinkedIn
At the time, I was just graduated in Commercial Sciences and Asset Management. I decided to continue studying by going to France for a language study. I was approached by several recruiters by a lot of messages on LinkedIn for job opportunities at banks. Due to my diploma in Asset Management, pursuing a job in the financial sector could be a logical step.
Triggered by the vacancy
When the consultant of QTC Recruitment approached me via LinkedIn I was at first triggered by the personal approach, next to that the vacancy seemed like a match with my background. The function did not just contain a financial aspect but also a legal aspect. On top of that, the organisation was a well-known research institute. That's why I decided to answer the message from the consultant. A first acquaintance via the phone followed quickly.
Ball started rolling
Because the consultant of QTC Recruitment could tell me a lot of interesting background information during this first phone call I decided to go further into the recruitment process. Then I got into contact with the CFO of the organisation. And that's how the 'ball started rolling'. Since I was just starting my professional career, I did not have much experience with job applications. Luckily, the consultant was there to help me.
Prepared for the future
For instance, between the interviews and the assessment, the consultant of QTC Recruitment coached me by 'practising' the interviews. On top of that, she also checked in with me after every interview to see how I had experienced the conversation and to provide me with feedback. The coaching and practising before the interviews were a great way for me to get acquainted with the labour and Life Science market. By going into the recruitment process with QTC Recruitment, I believe I am now fully prepared for other job interviews in the future!
Check out our vacancies