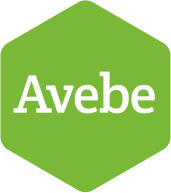 "Royal Avebe and QTC Recruitment had partnered in the past and went through a number of successful processes together. That is why we have chosen to work with QTC Recruitment again", Paul Mijland – Former Group Leader Analytics for Avebe, and now Project Manager Improve at Avebe – reflects the collaboration with QTC Recruitment.
Specialistic department
"Within Avebe, the department is unique. We conduct analytics and this department has yet to be constituted further. This makes it difficult for us to know what to look for ahead of time. For that reason, we started a sparring session with QTC Recruitment to figure out what was needed to set-up the department. The conversations and the back-and-forth discussions were very helpful but also a lot of fun. QTC Recruitment introduced three qualified applicants; three individuals each with a unique personality and set of technical talents".
Three candidates
"One candidate had the technical talents we required, while the other possessed the psychological traits we needed. Despite of the fitting candidates, the question of how we envisioned the job function remained", tells Paul. "As a result, QTC Recruitment assisted in determining who would be a good fit for the team and the company. In other words, who was the most rational and sensible choice. Through their help, we were able to employ a qualified professional as a result which turned to be the best fit."
Click here for your solution