Written by Caro - 1 Minutes reading time
A Merry Christmas - looking back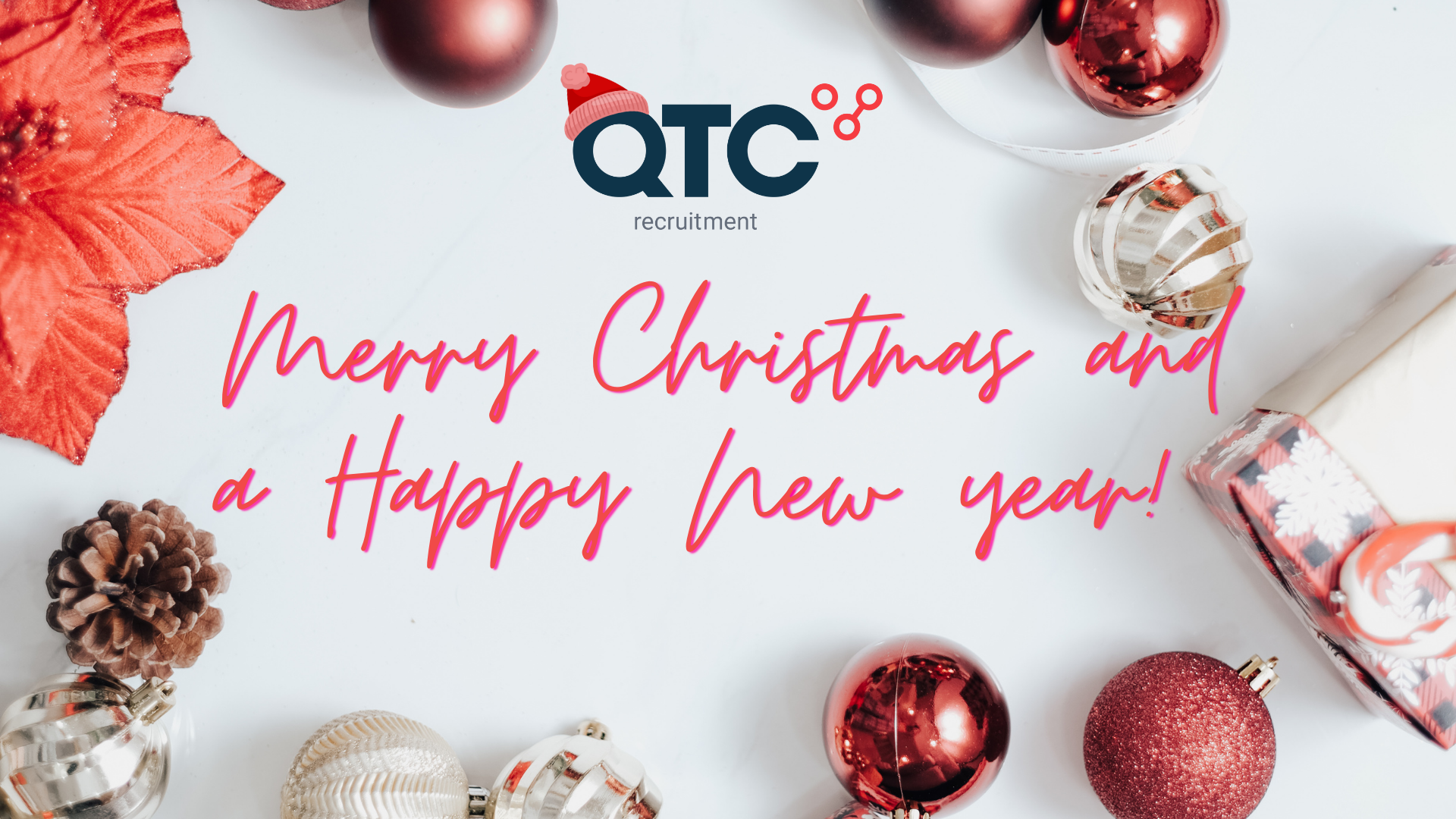 As we approach the end of 2022, we enter the packed Christmas Days. It's a moment of looking back for us, at QTC Recruitment.
We are thankful for this past year. We were able to help many Life Science organisations and their hiring managers to build their teams. The developments in the Life Science industry are going fast.
Next to this, innovations are often entangled with complex regulations. Add in, the war on talent, and finding the perfect matches to act on these fields is not easy. To gain the trust of business partners so QTC Recruitment can find the best matching professionals is something to be proud of and to be thankful for.
On the other side of the table, we are thankful for all professionals who told their personal stories, and who was not afraid to share their desired future vision. Sometimes this means, taking a leap of faith and changing from a longtime employer or shifting the direction of their careers. It requires the quality of 'follow your heart, which, in the current world that we live in, is not always easy.
It is valuable to us that we can help you shape the future. And, perhaps we did so this year. In any way, Christmas is a good moment to contemplate your current situation. Is it no longer serving you? QTC Recruitment is more than happy to help you reflect, grow, and take the next steps for a better future. See how we can serve you best for professionals here and for employers here. 
A very, merry Christmas!
---
Want to stay informed about current Life Science and recruitment news on a regular base? Then register here for free.