Written by manon - 13 Minutes reading time
Job hunting tips for new grads and seasoned professionals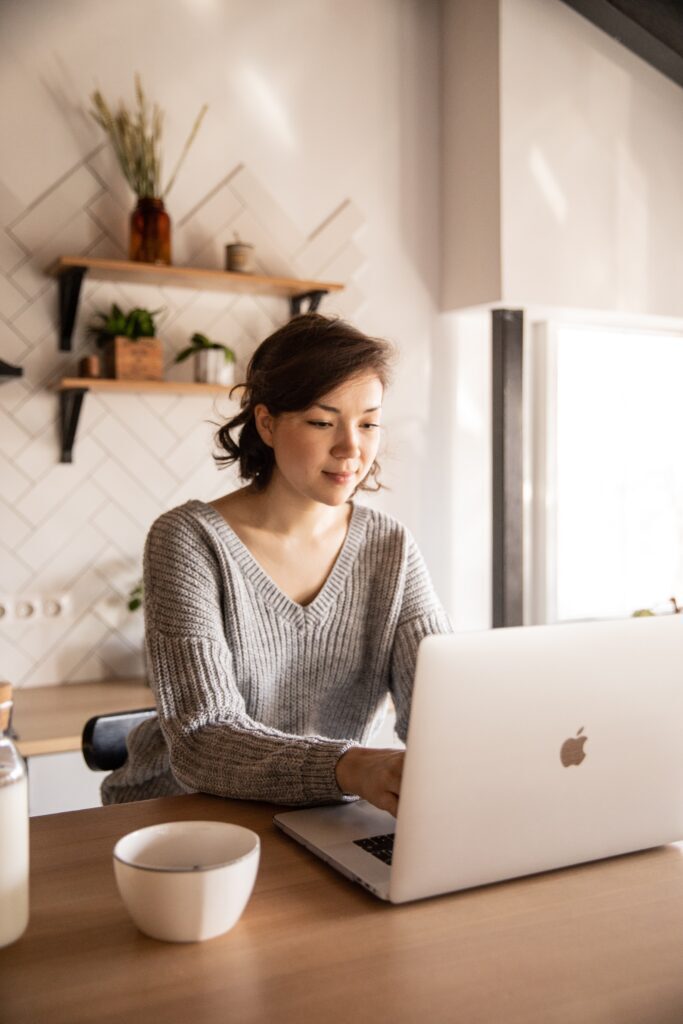 [vc_row][vc_column][vc_column_text]If you're embarking on a new career, here's how to land that dream job. So you're looking for a job. Maybe you're a new grad seeking that first real job, or you're an experienced professional looking for the next step in your career. No matter what point in life you're at, the job search can be difficult and frustrating. You're often more likely to not hear back from a company than you are to get a response, filling out applications can feel endless and redundant (especially when you have to upload your resume and fill out a form), and it can seem like you're navigating through the process blind as to what companies want. We can help. Check out this guide for newbies and experienced professionals who want a job.
Job hunting tips for new grads
Make your resume (or CV) perfect
A resume and a curriculum vitae (CV) are two different ways of listing your experience and skills. A CV is longer than a resume, usually two to three pages, and is credential-based, providing a comprehensive list of your education, certifications, research experience and any professional affiliations or memberships. CVs are typically submitted for jobs in academia, research and medicine. A resume is usually one page and is competency-based, showcasing your skills, notable achievements and work experience. Keeping your resume succinct is important — most companies will expect one page; you can go up to two pages if the experience you list is important and clearly related to the job you are applying for. When submitting a CV or resume, make sure it is grammatically perfect. And we mean perfect – check it twice, check it five times, have your roommate read it, send it to your high school English teacher – just make sure it is completely typo-free and the formatting is consistent. Run spellcheck and also consider a tool such as Grammarly, which can help you ensure you're error-free. "The most common mistake I see is a typo or formatting error," said Kent Lewis, president and founder of Anvil Media. "We throw out resumes with even a single mistake." To preserve your formatting, save and submit your resume as a PDF. This will ensure that your formatting stays the same no matter how your application is submitted. You should also tailor your resume for each job application. You do not need to include every experience you've ever had, especially if it doesn't pertain directly to the role you are applying for. If you are applying to companies based entirely in one industry, you should be able to keep your resume largely the same. However, if you are applying for jobs that span multiple industries, adjust your resume accordingly. "As a business owner, it's very obvious [when applicants] use the same boilerplate resume for every job," said Marty Rogers, founder of Lead Peep. "You really do risk just being a number then."
Craft a knockout cover letter
Your cover letter is arguably the most important part of your application, depending on your industry. It is your chance to explain to the hiring manager why you're perfect for the role and what you can do for their company. It also allows you to explain your experience and skills in more detail than what is on your concise resume. Start with a proper heading and address the letter to the person doing the hiring rather than a generic address. If you can't find the hiring manager's name, avoid outdated salutations like "Dear Sir or Madam" or "To Whom It May Concern" and stick with a simple "Dear Hiring Manager." Next, write an opening paragraph that catches their attention and expresses your excitement for the opportunity. This is your chance to mention where you found the job posting (such as if you were referred or found it on a job board) and why you are applying for the job. Your middle paragraphs — no more than one or two — should go into detail about your relevant experience and how it relates to this job. Connect your past experience with how you will apply it to the new role. Avoid listing your experience line by line — the hiring manager already has your resume. You need to show why your skills and experience matter to the company and what you offer that no other candidate does. Research the company and some of their recent work to get an idea of where your skills can fit in and incorporate this in your letter. Is there a project that you can add to? An initiative that sparks your interest? Mention those things to help your application stand out. Close out your cover letter by thanking the employer for their time and consideration. You can also use this space to make any clarifications, like if you are planning to relocate to the area or need to explain an employment gap. Finish by expressing your interest in speaking further with them and sign your name.
Network
Networking – building a community of people to help you in your professional pursuits – is necessary as you embark on your career path. You'll hear the recommendation to network a lot — and you would be wise to follow that advice, though it can be frustrating to be told to network when you feel as though you have no one to network with early in your career. But networking doesn't just have to be with seasoned career professionals who have been in the industry for decades. "You can and should conduct a healthy mix of online and offline networking activities," said Reuben Yonatan, founder and CEO of GetVOIP. "Volunteering at organisations, connecting on LinkedIn and joining Facebook groups related to your industry are all easy ways to begin networking." Another easy way to build connections is through the traditional route of job fairs and networking events. Your university alumni network should have networking events planned and information about local job fairs. Go to as many events that interest you, like coffee hours, guided tours, sports events – regardless of if they are in a strictly professional capacity. You never know who you will meet. "Your network is the result of what you do, so do more," said Tom Dolfi, head of marketing at Pathfinder. "Take extra activities, volunteer for initiatives and projects, and attend events. Be knowledgeable as you engage with professionals. Ask them about their jobs, what they like or don't like, show interest in what they do and let them know you are looking for advice. Then keep in touch via email or LinkedIn." You should also develop a habit of mentioning your job search to as many people as you can. Your neighbor's friend's co-worker could have a contact in your industry that lands you an interview.
Utilize online job boards
Although the most successful way to get a job is through networking, the majority of job searching is done online. LinkedIn, Glassdoor, Indeed and Monster are the most popular job searching websites, but there are also several niche industry sites like Ed2010 or MediaBistro for editorial jobs, eFinancialCareers for finance, or engineering.com. You can also check out these LinkedIn alternatives for job hunting. Using job boards can be a great starting point, but because they can be impersonal, using them requires extra effort on your part to make your application stand out. Try to find the person in charge of hiring for that position on LinkedIn (or the company's website) and address your cover letter to them – this shows effort and personalizes your application, but don't fall into the trap of over-communicating by sending too many LinkedIn messages and annoying the hiring manager. You can also use LinkedIn to see if you have any contacts that work for the company – friends, former classmates or co-workers – that you can put down as a reference or have put in a good word for you.
Check your social profiles
Social media has permeated society so deeply that it has come to be widely regarded as an extension of our personalities and skills. As such, you should expect hiring managers to be Googling you, as well as checking your LinkedIn, Twitter and Instagram or Facebook profiles. You'll not only need to ensure your profiles are free of inappropriate content, but you'll need to update them so they reflect favorably on you and your skills. You also want to ensure that your profile, and the information you share on your social media channels, is in keeping with the platform. In other words, don't share tech briefs on your Instagram profile, for example. "Employers are more likely to hire people who are positive in the digital space," said Lisa Shumate, associate vice president at the University of Houston and general manager at Houston Public Media. "They expect you to be engaged in social media. They want to see that you will represent them well." Your LinkedIn profile should be completely filled in with your academic history, notable projects you've worked on, your work history, and your marketable skills. Make sure you have a clear, professional photo that shows your face well as your profile picture — avoid dim lighting or pictures with other people. LinkedIn is an excellent platform for displaying your academic and professional achievements as well as sharing articles relevant to your desired industry and researching prospective companies. "[LinkedIn can help you] read between the lines to discover what problems the company is trying to solve by hiring a person like you," said Larissa Lowthorp, founder and CEO of TimeJump Media. "You can use this information to tailor your answers in the interview."
Quality, not quantity
Dolfi said the one thing that did not work for him while he was searching for a job was "firing off lots of CVs in an attempt to apply for as many jobs as possible. I didn't understand that the key is to find the balance between quality and quantity. Yes, you need to send a number of applications, but they have to be well-thought-out and tailored. Otherwise, you end up generating a lot of output but no outcome." Write a new cover letter for every job you apply for, and tailor your resume to present you in the best light.
Job hunting tips for experienced professionals
Consider a personal website
If you have been in the professional working world for any length of time, you most likely have a LinkedIn profile as well as other social media profiles. But what you may not have but should, according to several experts, is a website. "A professional website can be as simple as a single page, or it can have multiple pages," said Yonatan. "[You can also] film a 20 to 30-second video introduction so your prospective employer has a chance to connect with you personally." Yonatan said that a website doesn't have to be expensive. About $100 will buy you a domain and web hosting, and you can use a drag-and-drop site builder such as Squarespace or Weebly to create a digital resume. Your website should be an extension of your personal brand. It should provide employers with a snapshot of who you are and what qualities you have that make you a valuable asset to the company. Start by identifying what you want your website to accomplish for you. If you are job hunting, you should, at a minimum, have an 'About' section with a headshot and a brief introduction to you and what you do. Other elements to consider adding include work samples (if applicable), your career goals and your resume and/or CV. Your website should be clean, simple and professional. Don't include too much extraneous information – you don't want to confuse or overwhelm viewers. If you do include work samples, be sparing with which ones you choose. Make sure it's only a few examples of your best work, not everything you've ever created. You can also feature some of your interests and hobbies to help yourself stand out in the crowd.
Keep your resume to the point
As a seasoned professional, it is natural to want to list all of your achievements and accolades, but when applying for jobs, brevity is key. Keep your resume to one page – two pages, if absolutely necessary – and only list what is relevant to the specific job you are applying for. "Too much information will turn into a lack of information," said Dolfi. A targeted resume, however, will help propel you on to the next stage of the selection process. "Most companies use applicant tracking systems to search for qualified candidates," said Lisa George, HR director at Edelstein & Company. "It's critical to include keywords from the job description on your resume as recruiters will set up their searches using these words. If the words are not found on your resume, you will never get past the first step." For more seasoned workers, a professional resume-writing service, like what TopResume offers, can help get your resume past this first stage of the elimination process by ensuring your resume is properly formatted, has the right keywords and is written for the industry in which you are applying. But because a resume also demonstrates your personal writing skills and voice, using a resume service should be carefully considered. Determine where you need help – if it is with your content, a resume-writing service may not be much help to you, but if it is organising your experience into an easily readable, concise story that is formatted properly and utilizes keywords, then a service is probably worth it.
Alternatives to a resume
Some fields, particularly creative or artistic ones, have more leeway in how an applicant's information is presented. Although it never hurts to supply a traditional resume, you could submit a video as a supplement, if the situation is appropriate. A video resume serves the same purpose as the printed version. It provides the company with an overview of your skills and experience. The benefit of a video resume is that you can show off your personality and display any visual or performance-based work you have produced (such as if you are an actor or dancer). Beware, however. Creating a video resume can be a big risk. If you have limited filming and editing skills, your video can look unprofessional and work against you. Many managers will not accept video resumes on the basis of avoiding potential discrimination claims. You should consider the situation carefully before deciding to submit a video resume. If you do, follow these tips:
Make sure it's professional. Pay attention to your outfit, how you speak and your background.
Have a script prepared.
Show, don't tell. Have a reason for using video rather than print.
Keep it short; no more than 30 to 90 seconds
Do your homework
It is critical to show up to the interview (whether by phone, Skype or in person) armed with as much knowledge about the position, company and hiring manager as possible. This allows you to ask targeted questions that demonstrate your knowledge of the company and showcase how your skills and experience uniquely qualify you for the job. "Do your research," said Rogers. "Look at what they do and where you think you could add value – and tell them how. As a business owner, that would impress me [because] it shows work ethic and talent." You can also use the STAR method – situation, task, action, result – when asked tough questions, like the dreaded "What are your biggest weaknesses?" in interviews, said Lowthorp. "I describe a problem I faced in the workplace that did not turn out well. I explain the situation, factors I believe contributed to the problem, what I did to try and course-correct, how those efforts were received by colleagues, and what the end result was." Lowthorp said to always follow up with what you learned and how you applied that knowledge with better results in subsequent situations. This demonstrates your ability to acknowledge personal errors and take responsibility, as well as grow from experience.
QTC Recruitment look at your personal profile and offer customised advise to help you figure out what type of employment is best for you. Our consultants will ask you what you value in a job and then match you with a suitable position and company. Find out more here!
Read more interesting
news
.
---
Also published on Businessnewsdaily.com
---
Want to stay informed about current Life Science and recruitment news on a regular base? Then register
here
for free.[/vc_column_text]