Written by Rinesa - 4 Minutes reading time
The AI job search mistakes you need to sidestep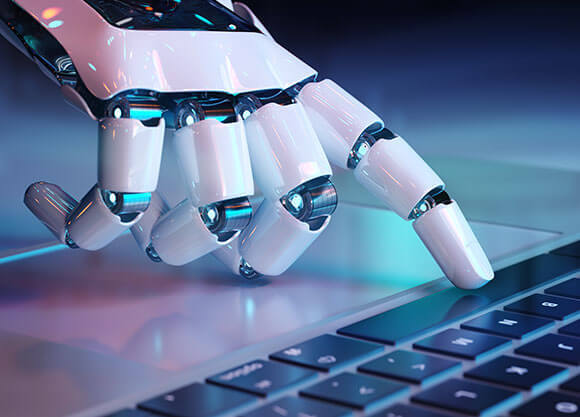 From creating resumes to sending automated networking emails, there are plenty of ways that AI is transforming the job search and streamlining the recruitment process.
While this can be great news for both job seekers and employers, it's not without its challenges.
It might feel easier and more efficient to let AI tools and platforms take control, especially when you're a business professional without much free time to dedicate to the search.
However, it's crucial that you remember these are still just tools. They still require human input, and therefore, they can't manage your entire job search. If you leave the entire search and application process down to AI, you might just cost yourself your dream job.
Here are five AI job search mistakes you need to sidestep this year, if you want to get hired soon.
Confusing man and machine

It is so important when writing an application that you are writing for a real person and not a machine. After all, the final review of your application (before you are invited in for an interview) is likely to come down to a recruiter or potential employer.
That being said, with 75% of resumes never being seen by the human eye it's imperative you can get your resume passed an ATS so it can be seen by a real person, so you need to help the machine to process your application. This can feel like a catch-22.
To combat this, you need to make sure that you write your profile and all detailed descriptions for a real person, whilst also ensuring that you populate your content with relevant keywords to get it passed the algorithm in the first place.
Why is this so important?
According to a 2023 survey, over 98% of Fortune 500 companies use ATS when hiring, as do a further 66% of large companies and 35% of small organisations.
So, while it might feel like a lot of extra work, it is both worth it and necessary if you want to increase your chances of being invited in for an interview.
Giving AI full control
There are loads of great tools out there that allow you to simply enter your basic information and career background and they generate a resume for you.
While this can be very helpful and is certainly useful if you don't have the time to be messing around with formatting, you shouldn't rely on these tools alone.
Once your resume or cover letter has been created for you, make sure that you go through and carefully proofread and check every aspect. You might find you need to make a few changes to remove any repetition or make it more engaging.
So, by all means, utilise these tools, but always check the finished product before submitting your application.

Choosing complicated resume formats
If you choose to build your resume yourself, or you already have one ready to go, it's crucial that you're using a standardized resume format. Unfortunately, if you try to get too creative and stand out you might confuse AI tools, which could lead to your resume ending up on the rejection pile.
For example, it's usually best to avoid adding pictures, custom-created fonts, and hyperlinks. It's also important that you're consistent with your titles, bullet points, and other formatting as these tools can recognise patterns.
Not checking through auto-populated content
There is nothing more tedious and time-consuming than having to go through different job sites or career portals and enter the same information over and over again.
From your name and address to your key skills and qualifications, manually entering these details quickly gets old. But thanks to machine learning tools, job sites now have an added feature that auto-populates these details for you, for a quick and stress-free job search.
Of course, that's great news, but it also creates another chance for you to slip up. Much like checking over your resume, you should always check auto-populated content to make sure it is 100% correct.
This is particularly important when using a shared computer, as this can often hold the details of multiple users, and the last thing you want to do is accidentally enter your partner's details instead of your own.
So always make sure to double-check the information that is auto-populated by AI.
Leaving your search up to algorithms and machines
Last but not least, you need to avoid relying too heavily on machines, algorithms, and job alerts.
That's not to say these aren't helpful and you shouldn't sign up to job alerts and other tools. However, if you are relying only on job alerts that are based on the requirements you entered into a job matching platform, you could miss out on great opportunities.
So, as well as using AI to recommend related roles, be sure that you dedicate some time each week to actively search for positions, network, and reach out to like-minded professionals. As you never know where your next opportunity will come from.
Are you making these AI job search mistakes? Don't let these missteps hinder your career prospects. QTC Recruitment can help find the right opportunities for you within the Life Science industry. Sidestep these job search mistakes by exploring our available opportunities here.

---
Also published on Forbes.com
---
Want to stay informed about current Life Science and recruitment news on a regular base? Then register here for free.