Written by manon - 4 Minutes reading time
Upskilling in a pandemic: Why training is more important now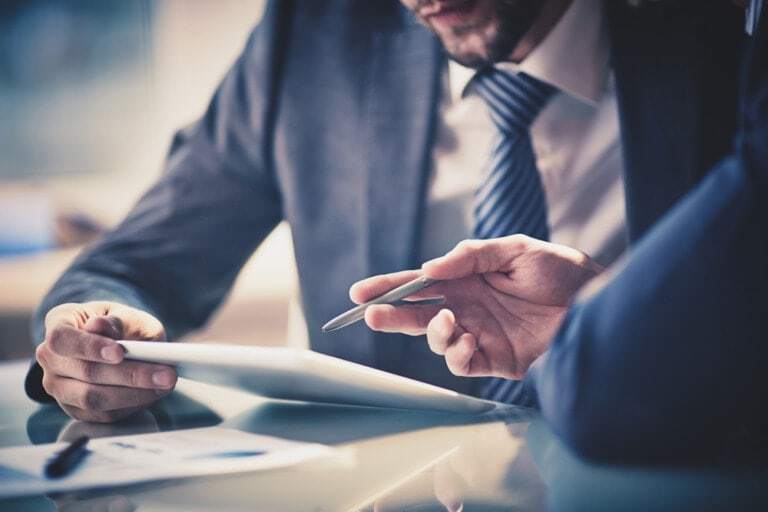 [vc_row][vc_column][vc_column_text]Unlike any other crisis in modern history, the coronavirus pandemic has fundamentally changed the way we think and work. That's not necessarily a bad thing. With more and more companies transitioning to remote work, employers and employees alike have found ways to cope and keep moving the needle. One of those tactics is upskilling, which has gained renewed relevance in the COVID-19 era. Recently, TalentLMS surveyed 282 employers and 400 full-time employees in the US to learn more about the state of training right now. According to our findings, 42 percent of employees have independently pursued training since the start of the pandemic. Luckily, many companies are paying attention to their workers' increasing desires to upskill: 42 percent of surveyed employers said they have stepped up their upskilling and reskilling efforts since March. But why, exactly, have upskilling and reskilling become so important at this moment in time?
Why Employees Seek Training in a Pandemic
Continuous training has long been an important professional resource for employees, so much so that it informs their career decisions. In our survey, 74 percent of employees who hadn't received any training opportunities said they'd rather work for an employer that would offer them the chance to reskill or upskill. Why? Because people feel good when they're improving. In fact, 66 percent of the employees we surveyed said "the joy of learning new things and developing new skills" was the main reason why they sought upskilling opportunities. People hate feeling stuck, and the pandemic has forced many of us into environments that can make us feel stagnant. To cope with the isolation brought forth by COVID-19, many people are seeking ways to better themselves, from learning to bake sourdough to picking up new professional skills. Of course, the joy of learning isn't the only reason why employees like training. In our survey, 33 percent of employees said they attended training courses because they wanted to be promoted, and 29 percent said they wanted to earn a raise. What specific skills are employees looking to advance as professionals? Sixty-six percent of our survey respondents said hard skills are more advantageous to their careers than soft skills, and to that end, 55 percent of employees said they prefer to spend their training time on hard skills related to their roles. By comparison, 53 percent said they want to spend training time on soft skills, which suggests that employees do recognize the value of soft skills in general. A significant portion of employees (52 percent) said they'd also be happy to spend training time on anything that would help them get promoted.
How to Give Employees the Kind of Training They Want
Employees will be more likely to stick around for longer periods of time if offered the training they desire — and yet, our survey found discrepancies between employees' expectations and what employers are giving them. Although 62 percent of employees said they hoped upskilling or reskilling would positively affect their jobs, only 33 percent said they had seen a significant change in compensation since the training. Similarly, only 35 percent reported an improvement in the job title. This despite the fact that 81 percent of employees and 91 percent of companies said training has boosted productivity! Granted, continuous, intentional upskilling — rather than the ad-hoc training that used to be the norm — has only recently gained momentum as a trend, and one could argue that companies simply haven't had time to react yet. New HR processes, such as updated performance evaluation processes, may have to be created in order for upskilled and reskilled employees to get their due. Until the data arrives, however, managers need to be extra vigilant. They need to pay particular attention to employees who demonstrate a desire to learn, and they need to watch out for correlations between employee training and improved performance. That way, managers can start recognizing and rewarding training today. Ultimately, the goal of upskilling — aside from building a good company reputation that attracts talent — should be to prepare your employees to take on whatever new challenges or roles arise. If you offer training but immediately look to outside hires instead of promoting employees from within, you're not giving employees a chance to apply their skills — and you're just throwing money down the drain. It's also important to note that 60 percent of surveyed employees said they prefer online training offline. Of course, this is partially due to the global shift to remote work, but it also has to do with flexibility. Offering online training ensures you can reach employees wherever they are, which in turn improves the odds that employees will complete their courses. (Plus, it's more cost-effective for the company compared to offline training, which requires physical space and the presence of outside experts.) Ultimately, if you want to give employees the kinds of learning opportunities they really want, you need to accept that building an effective upskilling/reskilling program takes time. The process can't be rushed, and you will likely need to invest in the right learning management system to support your training infrastructure. But the investment is well worth it. Once you have a functioning training system in place, promoting from within will become that much easier and more rewarding for all parties involved. Any difficulty with further training for employees? We can help with that!
Contact
us and the possibilities will be discussed!
---
Published on Recruiter.com
---
Want to stay informed about current Life Science and recruitment news on a regular base? Then register
here
for free.[/vc_column_text]