Written by Shakila - 5 Minutes reading time
How to set goals at work for the new year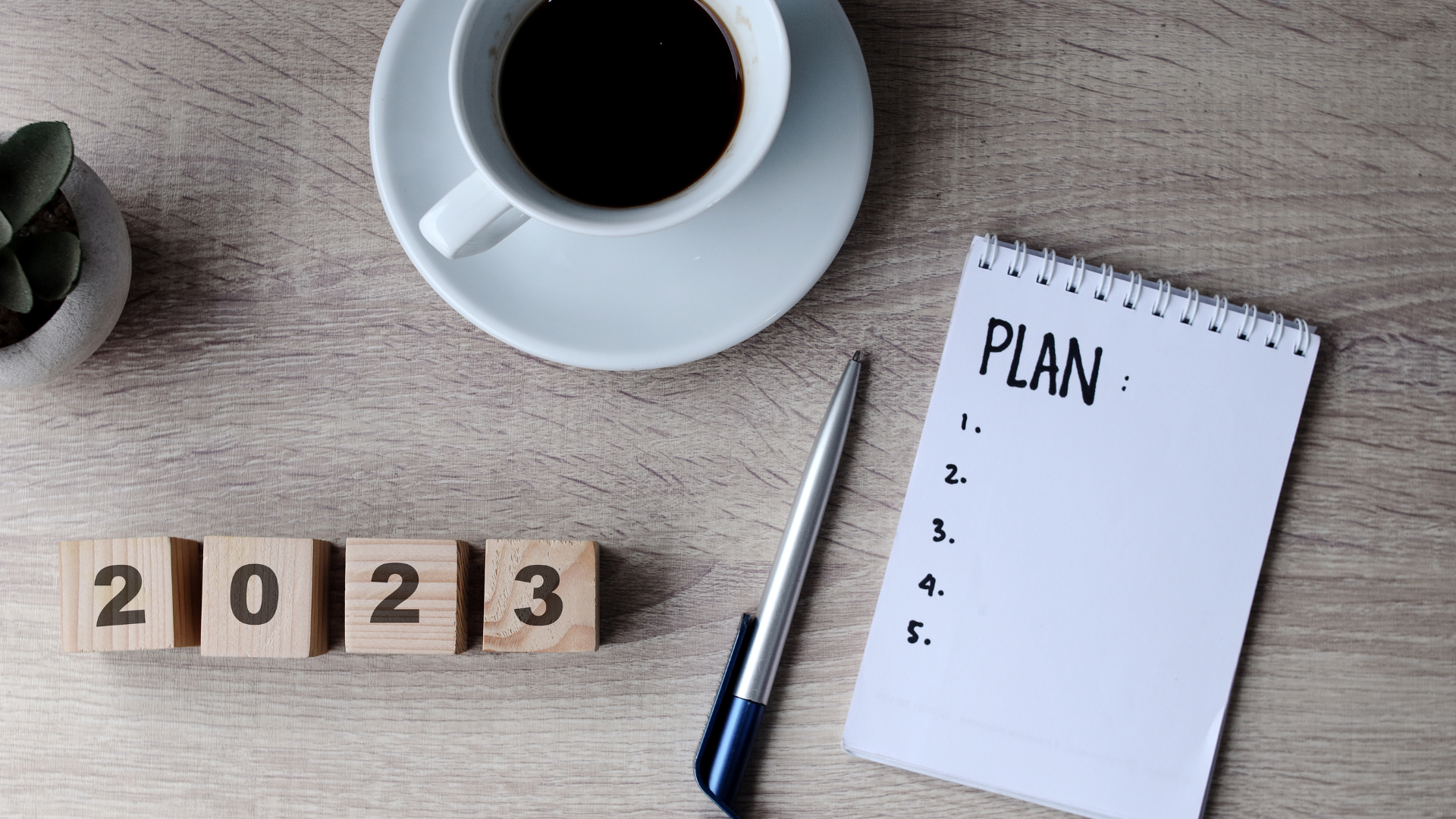 It's that time of year again. The time to set new goals or discover new ways to achieve old ones.
But after a year that puts nearly everyone's well-being and works through challenges no one could have predicted, you might need more than the traditional approach to setting goals in 2023.
And the best way to do that? Start with strengths.
Even the most engaged and thriving employees benefit significantly when they use their strengths at work. That's why setting goals with strengths in mind is a vital part of actually achieving those goals.
In fact, recent studies have shown that operating within a culture that places a strong emphasis on strengths can significantly improve key performance indicators like turnover, productivity, and absenteeism -- and modern performance indicators like hope, adaptability, well-being, resilience, and stress mitigation.

Certainly, setting SMART (specific, measurable, achievable, relevant, and timely) or OKR (objectives and key results) goals is a great way to create meaningful outcomes.
Discover strengths-based goal setting.
Setting goals with your strengths in mind allows you to cater to your natural abilities while challenging you to use your talents in new ways.
Strengths-based goals help you steer away from only focusing on the things that you need to fix or become better at.
To get started, identify the tasks you perform with ease, excellence, and enjoyment. These tasks are clues that you're using your talents. Now consider the goals you set -- are these tasks part of those goals? They should be. Using your talents as you strive for your goals creates the greatest opportunities for exponential growth and world-class performance.
The four domains: strategic thinking, relationship building, influencing, and executing offer a way to categorize the different themes. But more than that, they can inspire what kinds of goals you should set and help you understand how to use your strengths to achieve those goals.
For example:
If Learner or Analytical is in your top five, you could use these strategic thinking themes as motivation to stay on the leading edge of information specific to your role or industry.
If you have high Harmony or Empathy, you might consider capitalizing on your ability to detect others' emotions by creating goals that help you and your team reduce conflict.
If you lead with Communication or Significance, it might be helpful to set goals that focus on influencing others because you have a natural ability to speak concisely about topics that are important to your audiences.
And if you are strong in themes such as Focus or Achiever, consider goals that are a roadmap to your desired outcomes -- ones that highlight your desire for productivity and results.
Setting strengths-based goals help you identify what is important to you, how you want to grow, and what changes you would like to see. This is a breath of fresh air if you typically set goals to fix things about yourself that you perceive as "broken" or that aren't designed to help you grow.
Setting goals with your strengths in mind allows you to cater to your natural abilities while challenging you to use your talents in new ways.
Strengths create a solid foundation for setting goals while well-being and engagement help you outline the types of goals you should set.
Why is it important to set goals for well-being?
Well-being is the foundation of everything that we aspire to accomplish. If we neglect the key tenets of well-being, our endeavors seem hard, and we feel like we are struggling or, even worse, suffering. But when we set our goals to address the five elements of well-being: career, social, financial, physical, and community (specifically career well-being) and work toward achieving those goals, we can make our aspirations a reality.
As you set new goals, find ways to integrate all five elements. For example, setting a goal to exercise at least three days per week will be good for your physical well-being, but how might that also contribute to the other elements, such as your career well-being?
And how might achieve some of your career goals influence things like your ability to contribute to the greater good (community wellbeing) or your relationships with your closest friends and family members (social wellbeing)?
Set your goals using the components of engagement.
Finally, if you're looking for a good place to start when deciding what types of goals to set, think about your workplace engagement. Your engagement at work will also affect your well-being, making "increased engagement" a prime goal.
What, to you, are the components of a healthy career? One to which you want to commit your time, talents, and much of your energy? While the mark of a healthy career can differ from person to person.
Understanding these elements can help you establish goals and habits that are aligned with the most productivity and high performance at your work. Knowing what is expected of you at work is the most foundational element of employee well-being, yet only about 50% of employees strongly agree they know what is expected of them at work. Shore this element up with your manager before you begin your list of goals.
Are you ready to kick off the new year with a fresh start? Then why not look here at all the opportunities available for you? Or let experts help you find a new start within your Life Science field here!
---
Also published on Gallup.com
---
Want to stay informed about current Life Science and recruitment news on a regular base? Then register here for free.