Written by manon - 3 Minutes reading time
Three ways to optimise your talent Return On Investment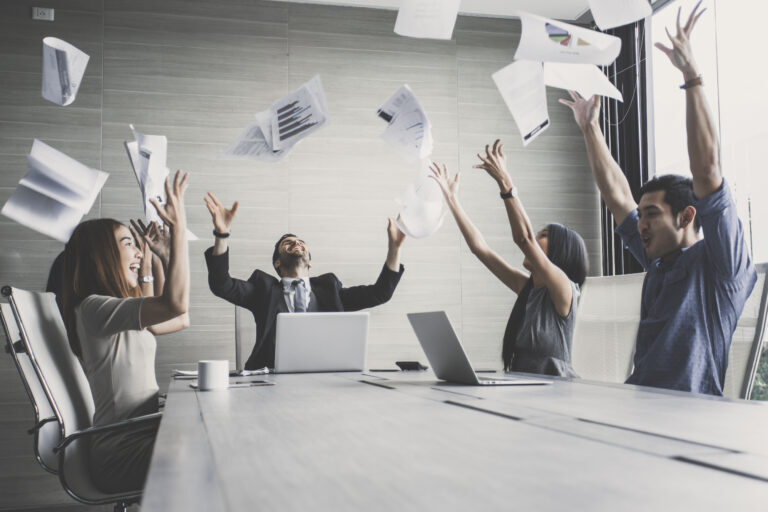 [vc_row][vc_column][vc_column_text]Talent expenses account for an average of 25-40 percent of a company's operating budget, but what you do with this budget determines your ROI across every single business department. It's no wonder, then, that solving recruitment and talent challenges is becoming increasingly important for companies. In a 2019 survey conducted by The Predictive Index, CEOs agreed that four out of their top five challenges were related to people strategy and talent management. According to a report from Korn Ferry, the inability to find the right talent could result in about $8.5 trillion in unrealized annual revenues by 2030. People are a company's most valuable asset, as well as its biggest expense. How can companies maximize their talent ROI, especially in such challenging times? Here is what the research shows:
Increase Diversity
In recent years, companies have found that increased diversity is more than a social initiative; it's a business concern. Why is that? Consumer bases have gotten more diverse, meaning diverse companies design products that better suit consumers' needs. Additionally, when the marketplace becomes saturated, consumers often choose to invest in companies that reflect their values. Hiring diverse talent at all levels can drive improved performance in a few different ways. For example, more diverse companies are 1.7 times more innovative on average, and they also realize 35-43 percent higher profits than their less diverse counterparts. How do companies achieve meaningful diversity? On top of prioritizing diversity in all recruiting, many companies have also turned to ethical artificial intelligence (AI) to help them eliminate unconscious bias as they screen and sort resumes, thereby increasing diversity in the candidate pool.
Increase Internal Mobility
Losing people is expensive. One of the top reasons people leave — next to a perceived lack of diversity — is feeling as though there are no opportunities to grow at a company. Companies can promote greater mobility by posting all job openings internally, incentivizing managers to develop and promote talent, and offering training incentives to help employees grow into new roles. While some of these initiatives may require upfront investments, the ROI is significant. Internal hires reach productivity four times faster than external hires, on-the-job development opportunities increase engagement by 30 percent, and internal hires cost 18 percent less than external hires.
Accelerate the Hiring Process
Prolonged talent searches are detrimental in several ways. The work set aside for the currently unfilled role often goes uncompleted or is assigned to another team member, whose own work suffers. Productivity and morale can fall as a result. Furthermore, top talent is known to accept an offer within 10 days of hitting the market, which means a hiring process that drags on can miss out on great candidates. (The 10-day figure may have changed since the start of the pandemic, but the principle still holds: Top talent is hired quickly.) While hiring from your existing employees is one of the most cost-effective and efficient ways to fill a role, finding ways to speed up the hiring process can also mitigate some of the damage caused by extended vacancies and talent churn. One way to recruit more quickly is to invest in smart automation, which reduces the time spent on manual, repetitive hiring tasks by 90 percent and delivers more diverse talent. Is your organisation in need of new talented professionals that can increase your talent ROI? We aim to deliver the best suited professionals within the timeframe set by your organisation. See how we can help and the solutions we can offer
here
! Read more news
here
.
---
Also published on Recruiter.com
---
Want to stay informed about current Life Science and recruitment news on a regular base? Then register
here
for free.[/vc_column_text]