Written by manon - 4 Minutes reading time
Employer branding within Life Sciences recruitment is vital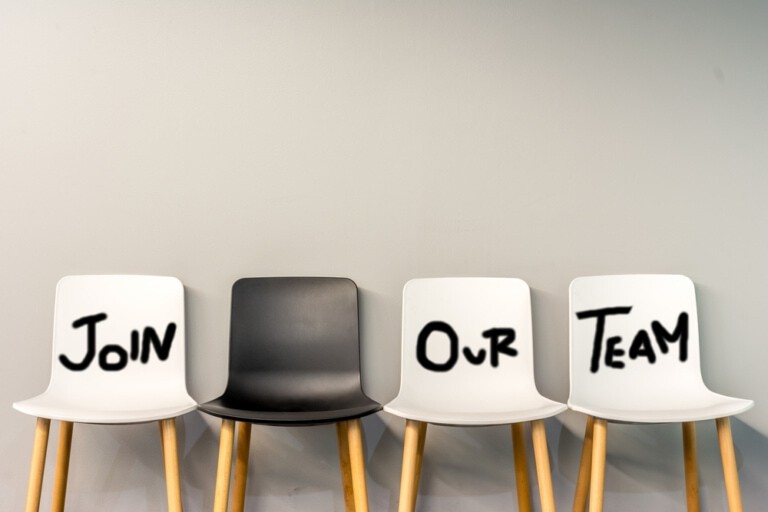 [vc_row][vc_column][vc_column_text]In today's competitive job market, simply posting job adverts and hoping to attract strong candidates isn't enough. Now more than ever, pharma candidates aren't just looking for information on what they'd be expected to do for you, but are instead looking for what you can do for them. This means that not only should you be focused on selling the role you're trying to fill, but you should also work on selling your company as a desirable place to work. Having a strong employer brand is key in achieving this, as it will help you to differentiate your company from others within the Life Sciences industry and help candidates to understand your reputation as an employer. It can give them a clearer picture of who you are, what you stand for, and what a career with you could look like, as well as of how they can thrive in the environment you provide. In this article, we look at why employer branding is so important within the Life Sciences industry today, and what it actually looks like in practice.
Aspects of Employer Branding
To incorporate your employer branding into your recruitment processes, you need to have a really clear image of what your brand is, and how it's perceived by others in the industry as well as your former, current and future employees. Below are some questions you could ask yourself to give you a better idea of what frames your company as an employer of choice, and where there might be room for improvement.
What do your current or past employees think of you? What do they say on places like Glassdoor?
What is your induction process like? How do you onboard and train new employees?
Do you put your employees first?
Does your company have defined career paths?
Do you offer valuable training options?
Do you listen to your employees?
Do you listen to your clients?
Do you offer your employees the benefits they need the most?
What is your physical working environment like?
How do you support your teams? And how do you celebrate success?
How do you practice corporate responsibility?
Knowing the answers to these questions and using them to build on your employer brand will help you to lay out expectations on what a career with your company could look like, and to identify new ways of differentiating yourself from your competition. As well as asking yourself these questions, review the employment experiences promised by other companies within the Life Sciences industry, and see how your answers compare to theirs. As the needs of pharma jobseekers and employees will undoubtedly change over time, make this a continuous process and use change as a chance to be one step ahead rather than behind.
Bringing Your Employer Branding into Your Recruitment Processes
There are numerous ways you can bring your employer branding into your recruitment strategies to set yourself apart and attract the best talent in the industry. Here are some ways you can get started:
Careers pages: Be creative with your careers pages and make them as unique as you can by including your employees. On Johnson & Johnson's careers page, they have a series of stories about their employees and their career development at the company, even including a visual timeline that details their progression from where they started to where they are now. Having a visual representation of the opportunities the company provides makes it easy for candidates to see what they could achieve at the company.
Social media: If you haven't already got a dedicated social media account for careers, then now's the time to set one up. Instead of using them as a place to simply post about vacancies as and when they come up, use it as another space to push your brand. On AstraZeneca's careers page on Twitter, the company celebrates employee milestones, company awards and achievements and their work on corporate responsibility as well as their current vacancies, all of which help to build on their employer brand.
Job Adverts: Remember that job adverts should tell candidates what you can do for them as well as what they'd be expected to do for you if they were hired. Rather than listing every single responsibility for each role you advertise, use your job adverts as a space to push your company culture and position yourself as an employer of choice.
Partnerships: Where possible, develop partnerships with charities and organisations that share your goals and values to prove to candidates that you are actively working on the things you champion in your job adverts or careers pages. This will give you credibility as an employer and shows future employers what difference they can make at your company beyond their individual role within it.
Consistency is Key…
To have a successful employer brand, you need to be ready to explain what sets you apart from your competition, and make sure that this is something your employees know too. To do this, you need to be consistent in everything you do to build up a brand that is recognisable, reputable, and desirable to pharma jobseekers. Is your organisation struggling to present an attractive employer brand? Think about alternatives as well. Get into
contact
to see what we can do for you. Read more
news
---
Published on Pharmiweb.com
---
Want to stay informed about current Life Science and recruitment news on a regular base? Then register
here
for free.[/vc_column_text]