Written by manon - 5 Minutes reading time
What role does diversity play in the Life Sciences industry?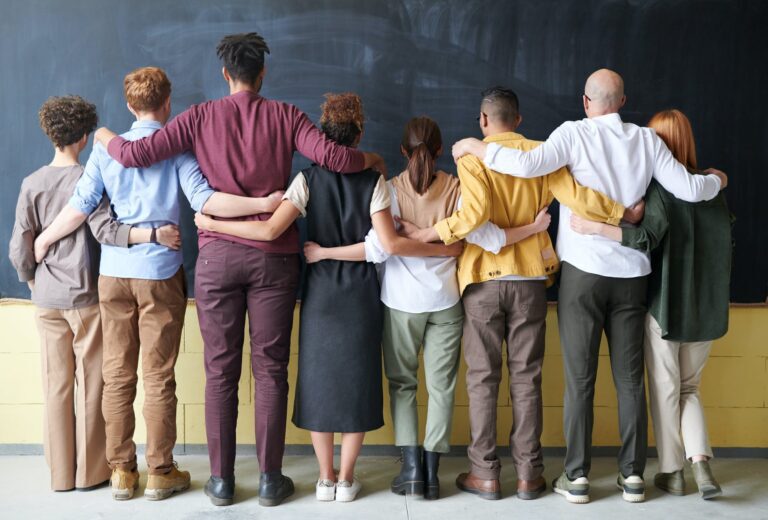 [vc_row][vc_column][vc_column_text]Diversity, equity and inclusion (D, E & I) is a sensible business choice with significant commercial benefits. A homogenous workforce has a smaller pool of collective experience, meaning that when problems arise, collective creativity and innovation is muted. The life sciences sector is an industry built on collaborative creativity and innovation, providing life saving solutions to some of modern science's most important problems.
Diversity in life sciences
Meaningful diversity has to translate to every aspect of a business, yet a 2020 study showed that boards of UK life sciences companies included just 14.8% women and 7.3% racial minorities. The figures slightly improve when considering leadership teams below board level where over a quarter of companies have at least 30% of women in these leadership teams. The same study estimates that at the current level, reaching 30% participation of women on boards would take until 2038.
Why it matters
According to research from McKinsey "companies in the top quartile for gender or racial and ethnic diversity are more likely to have financial returns above their national industry medians". The report also shows that the opposite is true of companies in the bottom quartile and suggests that "diversity is probably a competitive differentiator that shifts market share toward more diverse companies over time". Similarly, research by Catalyst, links diversity to improved levels of absenteeism and staff retention. In the life sciences sector, The Science Industry Partnership forecasts that a further 133,000 skilled scientific staff will be needed in the UK by 2030, driven in part by the growth in MedTech. If the industry is to meet this demand, then a diverse approach to recruitment is one aspect that is needed to create a larger talent pool. There is a compelling business case for why D, E & I is an asset to companies. But just as vital is the responsibility to build a system of recruitment, training, and development that is fair and equal. Beyond a financial impact, a diverse team contributes to the personal growth of everybody within it, providing a variety of perspectives and experiences while reducing unconscious biases or negative stereotypes.
"According to research from McKinsey companies in the top quartile for gender or racial and ethnic diversity are more likely to have financial returns above their national industry medians"
Barriers
So, if there is a compelling case for D, E & I, why are workplaces – and particularly leadership teams – still not more diverse? Research from PwC argues that women and people from ethic minority groups are clustered into certain occupations owing to a "narrow perspective" on what are regarded as suitable and unsuitable careers. For instance, in a PwC survey of high school and university students, 61% of male respondents indicated they would consider a career in technology, while just 27% of female respondents answered the same.  This reduces the likelihood that they will make the academic or professional choices to be qualified or suitable to apply for future roles. Part of the reason for this is a lack of representation or visible role models, so candidates who are not from the same background as the dominant cross section of visible leaders may feel they are unlikely to be employed or to fit in to these industries. For candidates who do decide to apply and are indeed successful, their progression through a company can have a significant impact on the diversity of future candidates. Formal mentoring programmes can integrate an understanding of unconscious bias and account for it to ensure equal opportunities. Informal mentoring however, cannot. Most professional contexts rely to some extent on informal mentoring whereby a senior leader takes a personal interest in the development of a junior colleague. The problem with this is that these relationships will tend to favour those of similar backgrounds. Unconscious biases permeate every aspect of society. To limit their impacts, a formal, carefully strategised and inclusive mentoring programme is required.
Making changes
There are several ways to improve D, E & I at the initial recruitment phase. Job descriptions must be carefully optimised to appeal to a more inclusive candidate pool. This is the first point of contact with candidates, and perceptions of bias or unsuitability can be formed immediately and discourage application. CVs should be redacted for review, removing any personal information that might influence hiring managers. We have already outlined occupational segregation stemming from candidate perceptions, but by focusing only on the candidate's skills and experience, the risk of bias from within the recruitment process is also reduced. Any career or corporate site should contain a section on D, E & I, showing candidates the company's commitment and policy, while throughout the website the imagery and messaging should present an authentic, diverse view of the organisation. Interviews should be structured so that hiring managers follow a scripted and focused process. A lack of structure or informal approach can lead to a rapport that is less based on professional ability and more reflective of shared cultural experiences, leading to homogenisation of the workforce. To combat the very specific issue of women leaving the workplace on maternity leave and then finding their professional progress is stifled, companies should consider a Career Returners programme, which seeks to bring key talent back from career breaks. Such a programme could be extended to those who have taken career breaks for other reasons (such as sickness) or those who are looking to retrain. D, E & I should be one of the most important focuses of modern recruitment, but there is no single solution. In our experience, a bespoke strategy utilising a range of tactics is most effective. It is not enough just to focus on talent pipelines or leadership teams. Today's early-career recruits are tomorrow's leaders, while today's leaders can be visible and inspirational mentors. This is why it is vital that, at every level, organisational structures are representative of society as a whole. At QTC Recruitment, we aim to find the most suitable professionals for your organisation regardless of background. See what we can do for your organisation by clicking this
link
. Read more
news
---
Published on Pharmaphorum.com
---
Want to stay informed about current Life Science and recruitment news on a regular base? Then register
here
for free.[/vc_column_text]