Written by Rinesa - 6 Minutes reading time
International Women's Day: 8 ways to champion women in the workplace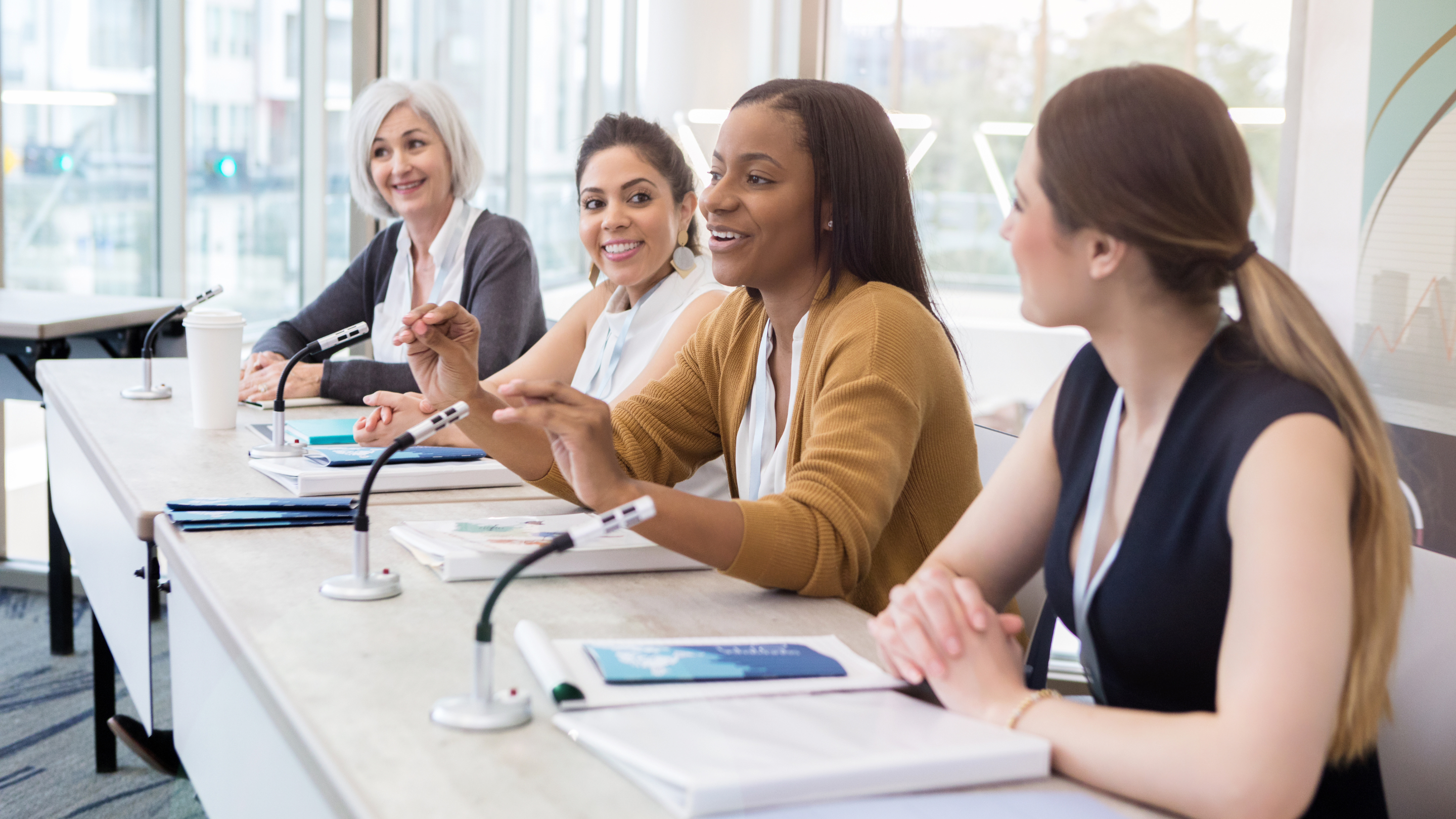 International Women's Day is a reminder of the importance of gender equality and the role that women play in our society. Despite significant progress in recent years, women continue to face challenges in the workplace, including the gender pay gap, limited opportunities for career advancement, and discrimination. These biases can manifest in many ways, including in hiring, promotions, pay, and other aspects of the employment relationship.
Supporting women at work is not only the right thing to do, but it is also good for business. Research has consistently shown that gender diversity leads to better decision-making, improved performance, and higher profitability. Today's workforce values diversity, inclusion, and social responsibility, and employees, customers, and investors are increasingly demanding that organisations do more to address gender inequality. By failing to support women, organisations also risk losing the trust and loyalty of their stakeholders and may find it difficult to attract and retain the best talent.

Therefore, we know that HR has a crucial role to play in supporting women at work, and International Women's Day is an excellent opportunity to reflect on what can be done to ensure that all employees have an equal chance to succeed. In order to determine how this can be achieved, industry experts and leaders uncovered 10 strategies to support and empower women in the workplace.
1. Encourage them into your industry
For years now, automobile, manufacturing, and construction, have not seen the active participation of women because it has been argued that the sheer nature of work involved is not permeable for women. With changing times, the myth has been busted and women are slowly emerging from the sidelines and taking the driver's seat in these industries.
"HR plays a crucial role in supporting women, but I believe it is everyone's responsibility to create an inclusive environment. HR has been conducting sessions for all employees on DIBs (Diversity, Inclusion and Belonging) and training on how each individual can be welcomed and drawn into conversations and decisions and create an environment for women to feel safe and inclusive," said Ms Kavita Kulkarni, CHRO, Varroc Engineering Limited.
2. Flexibility is the future
Many women have had to put their careers in the backseat due to their domestic responsibilities, child care, elder care, and a lack of support at different stages of the biological life cycle, like menstruation, motherhood and menopause. "Flexibility is the future, which means that HR policies should allow women flexibility in the time of work and place of work as long as work is not compromised. Importantly, have pulse surveys and FGDs with women before drafting these policies, to cater to the spectrum of perspectives and needs. Finally, enable women to mentor other women navigating these workplace challenges," Ms Smita Shetty Kapoor, the founder of KelpHR, told People Matters.
3. Integrate DEI efforts
With continuous innovation, there is a demand for talent as new roles develop. This is an opportunity for organisations to ensure their hiring processes also evolve and comprise inclusive, holistic, and equitable practices while ensuring measurable steps are being taken toward diversity, equity, and inclusion.
"At Intuit, we aim to integrate DEI efforts into our business to bring a change. For example, once a job candidate has identified Intuit as a company to explore, we make sure the interview experience reflects our commitment to DEI. As part of this commitment, we rely on our Assessing for Awesome program to evaluate candidates fairly. We provide them with the opportunity to perform a task or demonstrate a strategy, similar to the way they would on the job," revealed Jharna Thammaiah, Director and India site People & Places Leader.
4. Promote workplace wellness policies for women
Often, women downplay or ignore their own illnesses and health issues while focusing on family and work. "HR should promote workplace wellness policies that cover routine check-ups for breast cancer, cervical cancer, etc, that reflect an understanding of conditions like PMS, PMDD and PCOS are essential. Access to counselling and mental health support for women affected by health concerns or other life challenges (relationship issues, bringing up children, navigating hostile environments) should also be covered in these policies as a norm," suggested the founder of KelpHR.
5. Improve gender diversity at all levels
While most companies are conscious of women's overall representation in their workforce, very few actively enable them to grow in their careers by establishing an inclusive work culture. The women's representation number skews to half the total at the senior level and is quite negligible for leadership roles. "HR should propose strict policies to improve gender diversity and inclusivity at different junctions of a women employee's lifecycle. Mitigating gender biases in the hiring process, managing career progression more equitably, and providing benefits to improve work-life balance can support women to be more successful in their careers," said Ujjal De, Founder, and CEO, KarmaV.
6. Men-only programs
Empathy and support from all quarters are what the women in the workforce need these days - all the more as they tend to be the primary caregivers, sooner or later. "Introducing better menstrual policies that focus on not making them feel guilty about their inability to work on that particular day(s) or addition in maternity policies that include regular follow-ups on their health check-ups," suggested Madhura Moulik-Co-Founder KarmaV.
She further added that multi-Gendered sessions on women's wellness awareness and how each gender has its own set of boundaries and acceptable behaviour/atmosphere at the workplace will also be a good initiative. "Companies can also have men-only programs to educate them on sensitive points and limits to actions. Lastly, having single mother benefits will enable a mother with a dependent child with childcare, babysitter allowances, flexible work hours, and work from anywhere facility. These small steps will go a long way to assure and aid these multitaskers," she said.
7. Address gender microaggressions
Women face various obstacles, from gendered ageism to being written off pseudo-voluntarily from participating in aggressive work. "Even if the lady is perfectly willing to take more demanding roles, it's gotten difficult for women to excel in the workplace. From being labelled 'unavailable' for not making time to chat casually outside work, to being talked over in a meeting - women deal with a lot at the workplace. HR should educate everyone about the basics of interacting with female colleagues and how that impacts their confidence and mental health, and create internal support groups for the same," said Sumi Jaiswal, VP of Global Customer Success, ZingHR.
8. Gear for a learning-based economy
By prioritising a learning-based environment for women in the workplace, "HR can empower women to realise and achieve their full potential. Assisting them to stay competitive in the job market, and contribute to the company's growth and innovation are key for long-term success," suggested Yeshasvini Ramaswamy, CEO of Great Place To Work India.
At QTC Recruitment, we believe that diversity and equality are the keys to success, and we celebrate the contributions of women in the Life Science industry. Our experts can help you find qualified Life Science candidates for more diversity and gender equality within your workforce. Check out how you can be helped here.

---
Published on Peoplematters.in
---
Want to stay informed about current Life Science and recruitment news on a regular base? Then register here for free.