THIS IS QTC RECRUITMENT
Our philosophy
CREATING VALUE IN LIFE SCIENCE
Your Life Science connection
We add value to Life Science in our own specialist way. We started with this in the Benelux and continue to expand throughout Northwestern Europe. We do this by finding the best match and by connecting you as a Life Science professional with suitable organisations in the industry. For us, the aim is for both parties to achieve their goals and to continue to grow in their development.
In doing so, we indirectly contribute to a better and healthier world. We therefore think with you and are happy to do so. And our efforts are appreciated, because many opt for our services on account of the fact that we are easy and pleasant to work with. Our approach comes from within. We have an open view to the world with a focus on the professional and our client. Our organisation is therefore characterised by diversity and is based on our core values.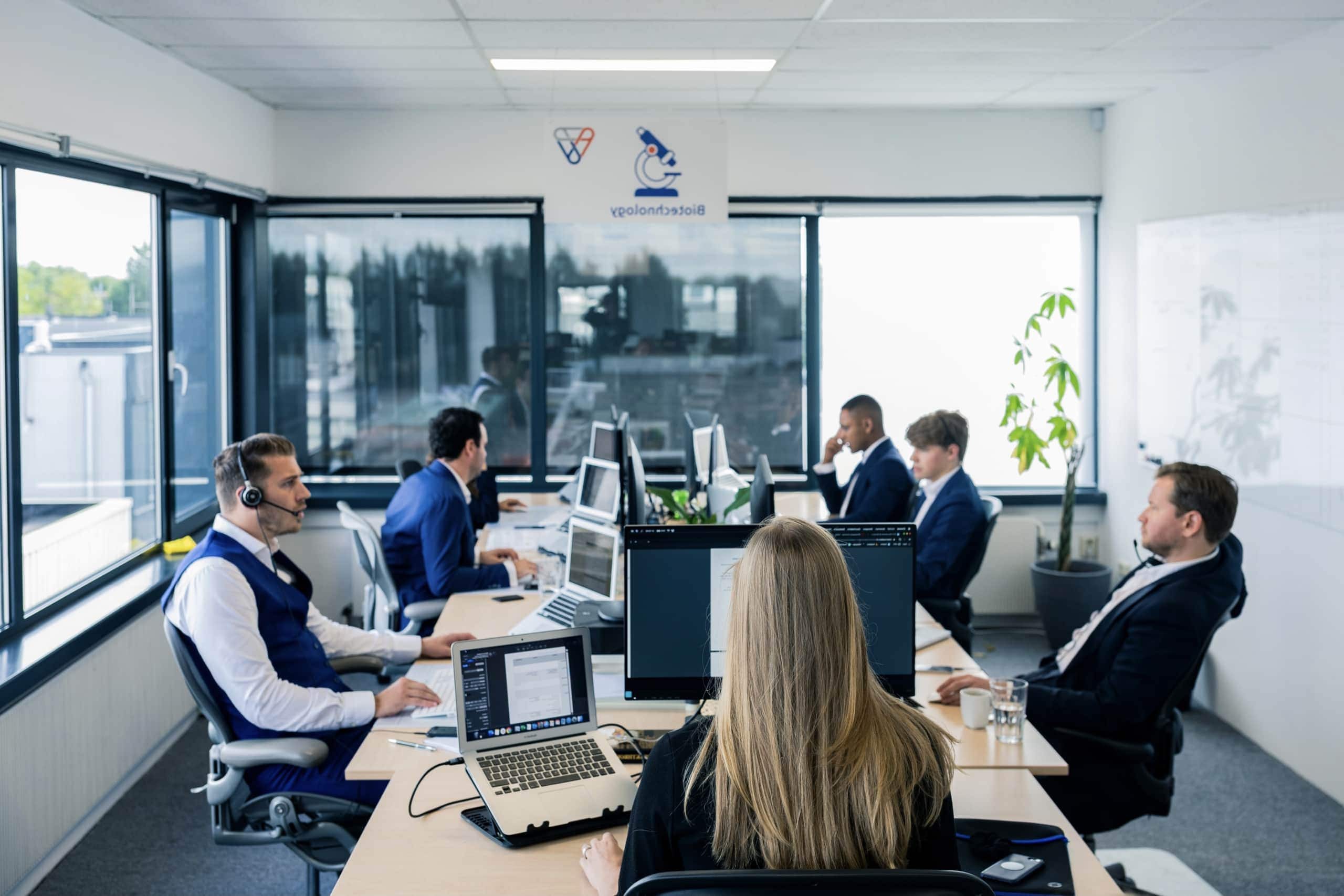 Our core values work for you
We follow our core values in everything we do. These core values are pretty much the DNA of the organisation. Its purpose is to always provide you with the best Life Science recruitment experience possible. This is our promise to you:

We are World-Class
We want to set a new industry standard. We challenge the maximum limits of our service level constantly. Always striving for the best and most durable solutions for our clients, professionals, and colleagues.

We act as Partners
We feel and act just as responsible for the needs of our clients, as we do for ourselves, our organisation and our professionals. We want to help and be trusted partners, listen, learn together, and co-create.

We bring Energy
Our passion for the industry boosts our energy and enthusiasm in the work we do. We never turn down a reason to celebrate. This creates a friendly and fun culture where people like to be a part of.

We strive for Growth
Every individual that we either represent or that works with us has an equal opportunity to grow and make the most of their lives and talents. We encourage to take ownership and be ambitious.

If you are ready for a new challenge in Life Science and want to experience how we work and how we put our core values into practice, then why not check out our current vacancies by clicking here.


Trending jobs
On this page, you will find the new step in your career. Check out our Life Science jobs available to you in various sectors such as Biotechnology, Pharmaceutical, Medical Device and Food (Sciences).

See all vacancies