Written by manon - 4 Minutes reading time
How to find your dream job and be happy at the same time?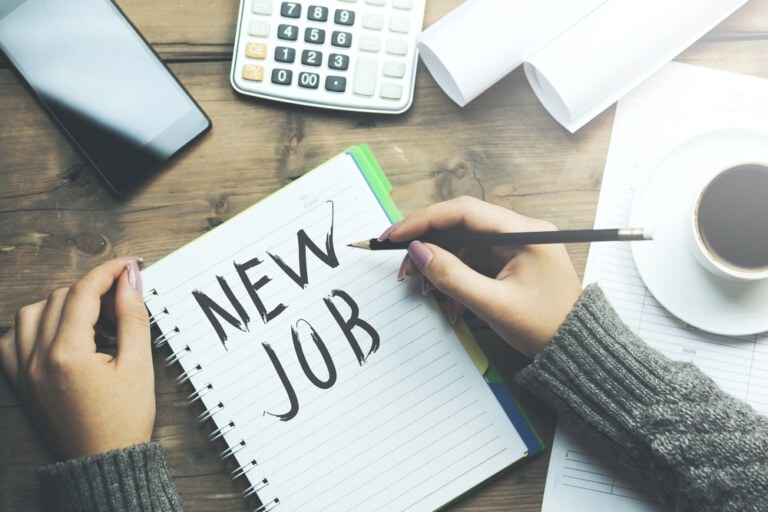 Many people feel unhappy about choosing the wrong job. It is worth noting that this is a common problem. The fact is that not all students can form a sufficient number of criteria before starting to learn. As a result, millions of people get a degree they don't need. Plus, you are unlikely to find many job offers if you live in a small town. But do not despair because there is always the right decision. Here's how to find your dream job and be happy.
Lead with your strengths
This is the first thing you should do. Think about what skills you have. Perhaps you are a good manager and know how to organize a workflow. How about knowing foreign languages? Can you work with people or convince them to buy something? Determining your key skills is the first step to success. An artist is unlikely to want to become a policeman or a firefighter. At the same time, it would be unwise to work as a courier if you know several languages ​​at the native level. Spend at least a week looking for your overt and hidden talents. Then you will understand which area is more attractive for you and whether you need to gain additional knowledge. If you are a student, then you can order essay paper and focus on introspection. This will be the best solution.
Evaluate your past to avoid mistakes
A very large number of people at least once were dissatisfied with the chosen place of work. But even bad experiences can help you avoid future mistakes. Think about what was the catalyst for your quit. Maybe you didn't like your boss? The team, the amount of work, the salary, and the attitude towards newcomers are also important factors. But even if your memories are made up of negative experiences, you should try to remember something good. For instance, you can recall all of your accomplishments. What you liked the most, and what made you happy? When you re-analyze all the significant moments of your previous work, you can understand what you want to do shortly. Don't be afraid of mistakes. The most important thing is not that you have failed, but what you have learned from it.
Talk to people about their jobs
Sometimes you should find out about the personal experiences of your friends and acquaintances. Call someone on LinkedIn and ask them for a minute or two. It's simple. Ask other people about what they have to deal with at work and what they find most important or enjoyable. If you are short on time due to your student assignments, then you can ask someone, "Can I pay for essays online?" Then nothing will distract you, and you can communicate with different people. Let's say you like programming. Ask people who work in this area. Perhaps they will give you valuable information. For instance, you can understand that this is your dream job or a real nightmare, and you do not want to waste time on it.
Your classes are a must
Let's consider one of the options for the development of events. Let's say you found a job that interests you. But motivation alone is not enough. You should be better than your competitors. Take online courses, read books, and study everything that will be related to your future work. You can even negotiate a free internship. This will show your future boss how motivated you are. If it interferes with your learning, then you can ask someone, "Can you write my essay for me cheap?" Don't stop on the way to success. Show your interest.
Consider what work environment you need
As a rule, most vacancies contain a detailed description of the work environment. Think about what is important to you. Do you need a free schedule, or do you prefer to sit in the office all day? Many vacancies involve remote work. This means you can forget about traffic jams and work in your pajamas. But what if you want to wear a business suit and arrange meetings with company heads? Then you should focus on this aspect when looking for a job.
Think about your hobbies
Now it's time to talk about the final aspect that will help you find your dream job. Are you happy when you do a certain type of work? What gives you satisfaction? Many people associate their dream job with a high salary or social status. But what to do if you are already sick of the office and routine duties. Find a compromise. You certainly won't earn a lot of money if your hobby is making paper airplanes. But you are unlikely to be satisfied with the knowledge that your whole life was wasted while you visited the office that you hate every day. Try to find a compromise between your salary level and your job satisfaction. Or you can take the risk and devote your life to your hobby. Nobody guarantees you 100% success, but at least you will have a chance for self-realization. Are you looking for your dream job that matches your criteria? Check out our
vacancy page
to find the job that will give you boundless joy!
---
Published on Recruitingtimes.org
---
Want to stay informed about current Life Science and recruitment news on a regular base? Then register
here
for free.