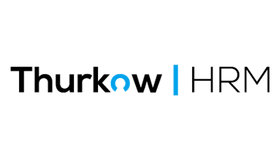 "After QTC Recruitment called me for an interim job as HR Business Partner at a global food manufacturer, I immediately got excited and started a week later. The solution-oriented and quick approach at the time, made me choose for QTC Recruitment when I needed an interim HR Manager for this organisation in the Netherlands myself." Michael Thurkow – owner at Thurkow | HRM looks back on the latest collaboration.
Quite the expectation
"I was responsible for the organisation's site in Belgium, but when the HR Manager for the Dutch site left the organisation, the HR Director asked if I could assist in finding a new HR Manager for the Netherlands. I expected a concrete, comprehensive, and quick process from QTC Recruitment, just like I experienced when I started working at the organisation.
Five-legged sheep
As we say in Dutch, I was looking for that five-legged sheep. Someone who could do it all, the perfect candidate. Although I am an HR professional, I don't know all the perks of interims. That's why I was glad, during my sparring session with QTC Recruitment, that they were transparent about the things that I was asking and if it was realistic or not. Also, if my requirements would need more time in the current candidate market. Something which is not desirable when looking for an interim position. The specific questions asked by QTC Recruitment made that we had a flying start.
Candidates in a week
One week after our first talk, QTC Recruitment presented our team multiple resumes, leading to two interviews with two candidates. The candidates had already a second interview with the Plant Managers one week later. They both could start immediately.
That's one of QTC Recruitment's strengths. They can assess the ins and outs of an organisation and what the risks and the priorities are. They analytically approach things. I am impressed by how they do this."
Click here for your solution