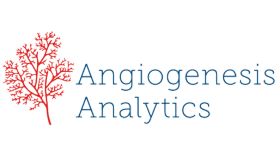 Get in touch
Would you like to know more about this case?
"When the European grants for our critical clinical trial got approved, we quickly needed a Clinical Trial Manager to oversee and manage this. Although we already had multiple Clinical Trial Managers working for us and a large network, we couldn't find the perfect fit on our own." Mark Bloemendaal, CEO at Angiogenesis Analytics, tells more about finding the ideal professional through QTC Recruitment.
Within 24 hours
"With urgency in mind, I turned to Google which led me to QTC Recruitment's website. Within 24 hours of reaching out through their contact form, a consultant was already on the phone, eager to help. We made an appointment quickly where I presented our organisation and the role. Since Angiogenesis Analytics is a start-up with its own culture, our new colleague should fit here as well. That was the basis QTC Recruitment needed to start the search.
Within two weeks
Finding the ideal Clinical Trial Manager for us seemed like a tall order. We needed someone who could tackle the government and ethics committees, while also being an organisational maestro with exceptional interpersonal skills. Despite these requirements, QTC Recruitment managed to provide us with seven professionals within two weeks. These were all good professionals but four of them were spot on. We were able to keep up with the pace of the interview rounds and two weeks later our new colleague flew over from France to embark on her new journey with us.
Like a firefighter
Throughout this process, the consultant was like a firefighter, quick and proactive. We would ping-pong back and forth to stay updated, yet never compromising on professionalism. I would recommend QTC Recruitment, as they are established in the Life Science market. They already have a portfolio of professionals ready to approach. Their vertical specialisation in a specific market is very valuable."
Click here for your solution