Written by Caro - 5 Minutes reading time
12 strategies to attract and retain a power team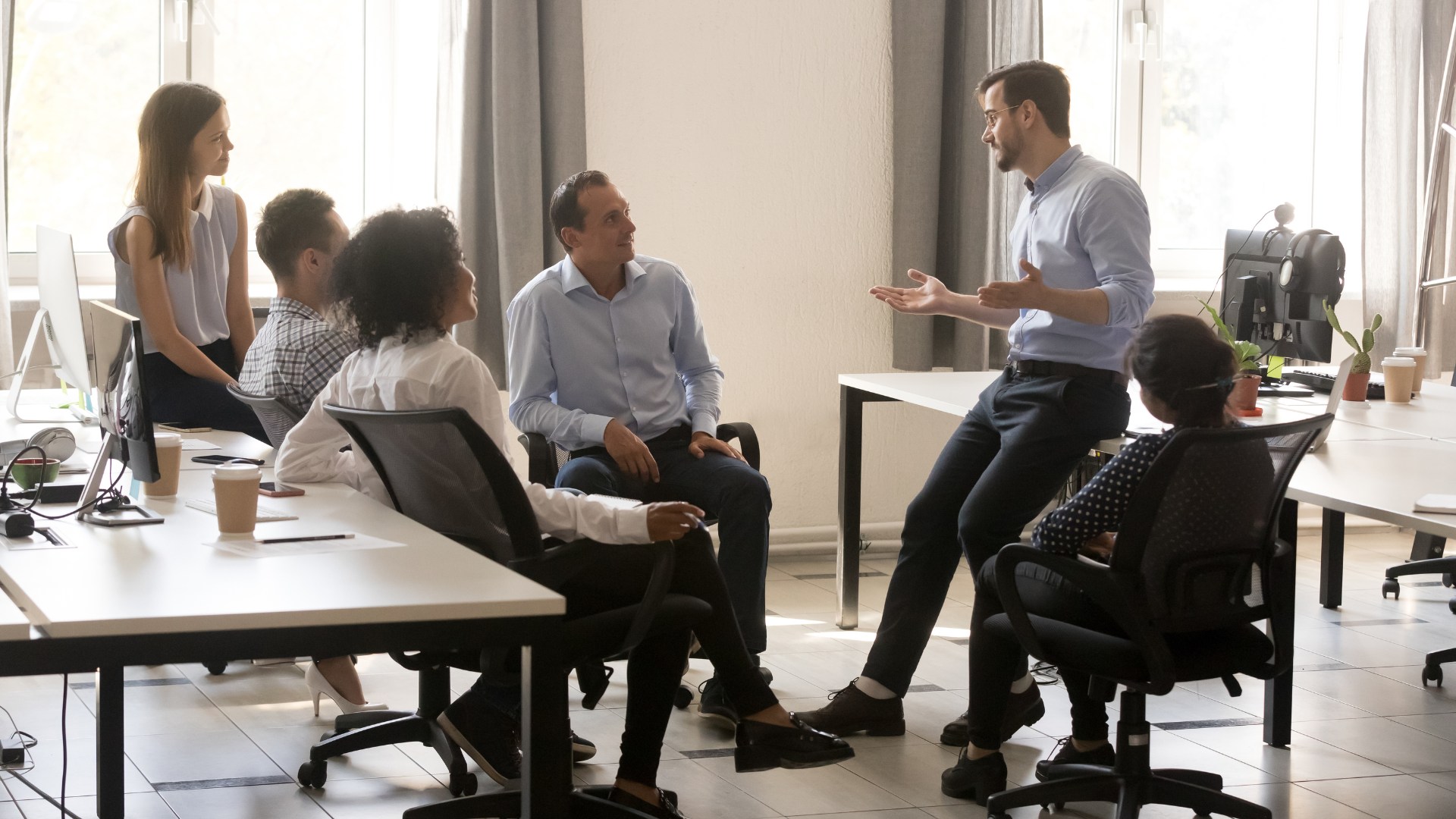 Despite the ongoing news reports of mass layoffs, job candidates are being much more selective about where they invest their time in the workplace. And with every employer competing for top talent, companies may be left wondering about the best way to offer potential new hires the most added value for the latest role their company is trying to fill.
Here are 12 tips to find the most qualified, dedicated staff members to meet your department or business objectives, courtesy of Forbes Human Resources Council members.
1. Foster A Safe Learning Environment To Advance Career Paths
It's essential to invest in the company's culture and its people. Once you take compensation out of the equation, most people are looking for safety and the opportunity to learn and grow. Having metrics on how successful their new hiring manager has been at developing the careers of others— including internal references—is a great piece of insight. Details of outside coaching support are also often viewed extremely positively. - Alex Cooke, Phase 3
2. Provide Manager Training To Build Soft And Technical Skills
To stay competitive, build the soft and technical skills of your management team. Having skilled and relationship-focused managers will help you attract and retain top talent and positively impact the engagement of your employees. All of this will be beneficial to your culture and become an authentic competitive differentiator that candidates will seek out. - Jessica Adams, Brad's Deals
3. Partner With A Global Employer Of Record
Establishing workforce policies that allow people to have flexible work experiences that best suit both the candidate's and the company's needs make employers competitive and opens them to a global talent pool of top candidates. In order to compete in a global talent pool, they need a partner that supports recruiting and acts as a global employer of record to hire quickly and compliantly anywhere in the world. - Bjorn Reynolds, Safeguard Global

4. Highlight Compelling Employee Career Stories
Be sure you have a compelling employee value proposition that reflects the needs of candidates and employees. Candidates are looking for an inclusive culture, a comprehensive total rewards program and opportunities for growth and development. Highlight these topics through your employment brand and ask your employees to share their career stories in their own words. - Kim Pope, WilsonHCG
5. Build A Recruiting Process That Respects Effort And Time Investments
Remember that your company culture starts with the application. So, build a recruiting process that respects effort and time and that mirrors your company's culture. Reply to every application, be transparent, train your interview team and save the candidate's time investment. - Jessica Wallen, Wurl, LLC

6. Offer Market-Based Compensation Rates
Providing a market-based compensation rate is critical in attracting candidates and retaining employees. The competitive total compensation in the form of base salary, bonus payments and long-term incentives can motivate employees to higher levels of performance and create better business results. - David Weaver, Compensation and HR Group
7. Develop A Space For Innovation And Profit-Sharing
An important key to attracting top talent is to provide potential staff members with a space for innovation and a profit-sharing model for the success achieved by them. It will create a good culture and a bond between talents and employers. - Vignesh Raj Padmanabhan, Rapport IT Services Inc.
8. Treat All Candidates With Equal Responsiveness
Give them an interview experience that is engaging, informative and authentic. Treating all applicants with equal responsiveness—including the ones who don't receive an offer—is a key part of a powerful talent brand. In addition, honesty about a company's culture and challenges goes a long way in building trust in candidates. Trust is a sieve that sets a great employer apart from an average one. - Vineet Gambhir, DataLink Software
9. Create A Flexible Work Environment With Better Benefits
Being flexible with pay rates and company benefits is a necessity. No longer are canned benefits and pay structures acceptable or being sought after. Employees want autonomy with their time because long commutes to the office are no longer viable, no matter how much free coffee or lunch you offer. Thus, employers have the opportunity to be flexible with pay and benefits offered to help meet the underlying needs of candidates and the business. - Evelyn Reed, HR Jawn
10. Be Open To Diverse Skills, Backgrounds And Experiences
Take a flexible and tailored approach in your hiring selection. Showing that you are open to different skills, backgrounds and experiences and that you are willing to tailor a job to the individual can be a powerful way to stand out from the competition. - Jonathan Romley, Lundi
11. Offer A Benefit Or Incentive That Other Companies Don't Have
Offer your staff members what other organizations cannot. Our company provides a program called "ESOP," which is an employee stock ownership program. Not many companies offer anything like this. Now there is also an immediate pay card that companies offer employees that allow them to take out small payday loans and deduct funds from their next check. Things like this are considered thinking outside the box. - Melissa Bolton, Precision Walls Inc.
12. Establish What You're Looking For In A Candidate
Identifying what top talent looks like for your company, engaging with authenticity and understanding the candidate's "why" will move you to an alignment of vision and values, with the goal of onboarding the "right fit" talent. Understanding how your firm differentiates itself in the market along with your message and your value proposition is key to attracting your top talent. - Julie Hankins, NNIT
Does your organisation, despite the efforts stated above, still struggles with finding the right talent? Especially in the Life Science industry roles, acquire a specific skill set, often a combination of market knowledge with technical skills. Luckily QTC Recruitment is specialised in finding these talented individuals and may help your organisation further. Read more about how we can help here.
---
Also published on Forbes.com
---
Want to stay informed about current Life Science and recruitment news on a regular base? Then register here for free.