Written by manon - 7 Minutes reading time
The Life Sciences industry must become cloud-first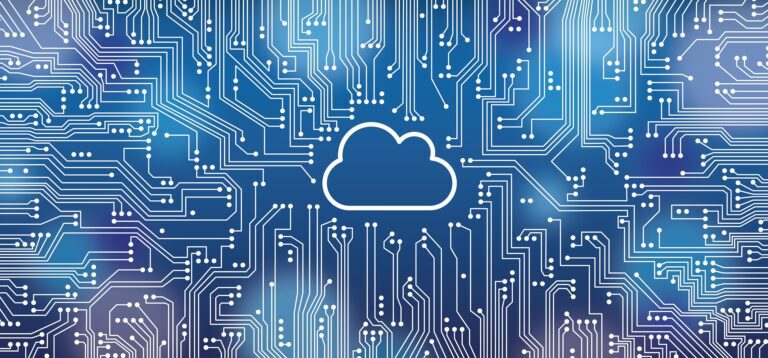 If the power of the life sciences industry to innovate and collaborate were ever in doubt, the speed at which vaccines for COVID-19 were discovered, developed, trialled, approved and manufactured have confirmed just how dynamic the industry can be.
And that dynamism, innovation and collaboration are all qualities that the industry must continue to nurture as it faces the challenge of developing new medicines, treatments and services for the future. Behind all of these are massive and growing volumes of data that life sciences companies generate, manage and analyse to secure breakthroughs. And those volumes will only increase. One estimate suggests that by 2025 more than 60 million patients will have their genome sequenced. That presents a huge opportunity for research to develop more precise and personalised medicines. But managing the volumes of data that will be necessary to turn that opportunity into reality will be a major challenge.
Cloud for data-fuelled business growth
The cloud is the obvious route to enabling all the data capabilities to achieve this. But to date the industry has not embraced cloud with quite the same enthusiasm as their counterparts in other industries. And that's likely to be for a number of reasons. But one of the main blocks is the focus on cost as a driver for cloud adoption. The industry has tended to view cloud as a way to lower the total cost of ownership of the IT estate by consolidating applications and data centres into a cloud environment. Cost is of course a driver but for those focused on revenue growth, that case alone has not been compelling. Additionally, in a risk averse industry, driven by understandable concerns with regards to data security and regulation, many life sciences businesses have been reluctant to make more aggressive moves to cloud.
Accenture research shows that two-thirds of life sciences companies report that they have not seen the results they expected from their investment in cloud. At the same time, only a few have adopted a 'cloud-first' strategy. This is where the cloud is widely adopted beyond the IT function. It's extended across the whole organisation to drive new ways of data-enabled working for everyone. So rather than being a cost play, cloud is seen as a vital enabler of business.
"Two-thirds of life sciences companies report that they have not seen the results they expected from their investment in cloud. At the same time, only a few have adopted a 'cloud-first' strategy"
From face-to-face to FaceTime
It's a change in focus that was brought home for many by the required response to the pandemic and the sudden need to shift large numbers of people to remote working. For many companies within the life sciences industry and beyond, transformation that was previously planned to take place over three or four years had to be implemented within a matter of weeks. But for life sciences in particular, an industry historically heavily reliant on face-to-face sales interactions, the change has been revolutionary. Sixty-one percent of health care professionals said they communicate with pharma sales reps more now than before COVID-19 and 87% want either all virtual or a mix of virtual and in-person meetings even after the pandemic ends.
So as the focus shifts from cost to value, we are now seeing cloud as a CEO agenda item. They are beginning to appreciate its potential to enable new, more effective and more profitable ways of doing business.
Building the data-powered life sciences business
Ultimately, of course, it's the data enablement that cloud creates which is the most compelling proposition for the industry. At every stage from discovery to distribution, enabling all processes with the right data in the right place and at the right time is essential. What's more, the huge transactional power and data throughput required to, for example, use analytics and artificial intelligence for discovery and research of new scientific therapies, are available from the cloud on an as-needed basis. The cloud enables companies to innovate faster and at greater scale than they can working within the constraints of their traditional technology landscape.
The imperative to innovate also applies to the move into new services and therapies such as digital therapeutics and telehealth. These offer game-changing outcomes for both patients and providers. But the ability to make them successful hinges on remote connectivity as well as the management of vast datasets to provide real-time analysis and insights. Here again, the cloud offers the computational power required.
Empowering the ecosystem through collaboration
The life sciences industry has evolved at pace through collaboration that has been fuelled by the search for a vaccine. We've seen companies that usually compete with each other coming together with regulators to share data and collaborate in pursuit of COVID-19 vaccines. As a result, the industry is increasingly seeing the value of ecosystem partnerships and the role that cloud plays in realising this value. Cloud can support reliably, securely and transparently sharing data between the many different players in the life sciences value chain, spanning research institutes to regulators.
Data governance
Given the sensitivity of the data that life sciences companies manage, there are some reservations about the extent to which the cloud offers the appropriate level of security. But this is an issue that has been addressed by other highly regulated and risk-averse industries. Banking, for example, has embraced the cloud while paying particular attention to the security of individuals' financial data.
Cloud platforms have invested heavily in security, to the extent that the major providers offer security standards that are likely to be more advanced than most individual companies can claim. And while there will be specific concerns about the most sensitive data repositories (such as genomic), many of the data security concerns can be addressed through effective data governance, addressing where data resides and who has access to it. In fact, the large public cloud providers have created specialist offerings for healthcare and life sciences that are built to meet the needs of specific regulatory jurisdictions.
Accelerating the journey
The cloud offers the life sciences industry a powerful platform for innovation and growth. It can enable a more resilient enterprise and culture that companies will need to address the challenges and opportunities of a fast-changing, unpredictable world. Accelerating their journey to cloud is essential. To get there faster, leaders need to think about the following steps:
High on the CEO agenda: Cloud must be a CEO priority as a key enabler of growth. That means aligning the whole enterprise to ensure that cloud delivers its ROI.  Migration must be more than an IT-driven exercise: every part of the business should be involved. To achieve that requires cross-functional teams and partnerships that harness the cloud for business reinvention using new digital technologies. Data must be front and centre to create new insights into everything from new discoveries to supporting patients, with digital and analytics serving as the core to developing and delivering new treatments and supporting services.
Shared success: Making sure that everyone sees the benefits of moving to cloud requires common metrics for success (and responsibility for realising them). One way to do this is by setting up Cloud Centres of Excellence (CoE). By bringing together a small team of cross-functional experts, a CoE can point the way to cloud adoption and value realisation, and provide central governance and direction so that the rest of the business can learn from and emulate their success.
A tech-savvy business, everywhere: But as well as focused expertise in a centre of excellence, the benefits of cloud also must be accessible to as much of the organisation as possible. That means investing in developing technology skills and know-how as broadly as possible as well as evolving the culture of the organisation to be data driven and technology enabled. Building up the entire organisation's 'technology quotient' (TQ) is vital for creating an understanding of the opportunities this presents to employees as well as the enterprise-wide transformation for which cloud is a key enabler.
QTC Recruitment is specialised in finding the right professionals for your organisation who are prepared for the Life Sciences of today and tomorrow. Need some expert help and guidance? See what solutions we can offer your organisation here!
---
Also published on Pharmaphorum.com
---
Want to stay informed about current Life Science and recruitment news on a regular base? Then register here for free.