Written by Rinesa - 7 Minutes reading time
Why you are losing the talent war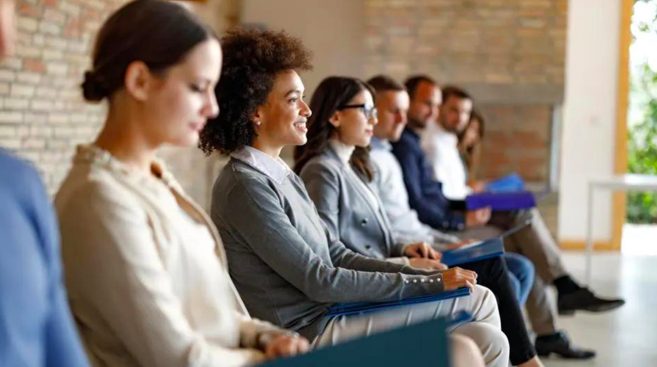 The single most significant factor in organisational success is talent. This has never been more evident amid a global crisis resulting from a pandemic. Yet, there is remarkable variance in the way organisations define talent. The definition ranges from a person possessing a collection of important and complex competencies, simply to those who are identified as having the potential to reach high levels of achievement. This variance in definition expounds the plethora of talent strategies that organisations operate upon.

The muddled approach resulting from too many talent strategies has contributed to many hiring and retention challenges. Add to the mix the shift in employee mindset towards work brought by the effects of the pandemic, and almost all organisations are forced to get into a dogfight to hire and retain quality talent. According to Gallup's latest book, Culture Shock, organisations in the U.S. are now facing the following talent related realities:
56 percent of U.S. full-time workers said they can do their job from home.
Half of U.S. employees now want their work and life to blend.
Only one in four U.S. employees feel strongly that their organisation cares about their well-being.
Managers report higher stress and burnout than those they manage.
When it comes to overall well-being, the quality of the work experience has 2.5x to 3x the impact of the number of days or hours worked.

What's your fight? Hiring or retention
Recruitment is an important aspect of talent strategy and involves developing a strong employer brand, creating effective job postings and various strategies to reach a wide pool of potential candidates to ensure the right talent is hired for the right position. Retention, on the other hand, is also critical and involves creating a positive work environment, supplying opportunities for professional growth and development and offering competitive compensation and benefits to keep the best employees engaged and committed to the organisation.

Though conventional wisdom suggests an integrated approach to talent management with both recruitment and retention, the current talent war that most organisations involuntarily take part in requires prioritisation.

In the wise words of American philosopher and psychologist John Dowey: "A problem well stated is a problem half solved." We see the conundrum that most organisations fall into – employers often don't know what their real issue is. Their issue may not necessarily be recruitment but talent retention. Employees leaving a company often affect its reputation and desirability among job seekers. CCI Consulting predicts the voluntary turnover will reach 35 percent in 2023. Because of this subtle, yet noticeable connection between retention and recruitment, employers must consider addressing talent retention before they revamp their recruitment strategies.

By focusing on retaining top talent, organisations can reap the benefits of a more motivated, committed and productive workforce that is crucial to winning the talent war. Here are some compelling statistics that should force any organisation to re-envision its talent retention strategies:
The cost of replacing an employee can be as much as 2.5 times their salary. (Source: Work Institute)
94 percent of employees would stay at a company longer if it invested in their career development. (Source: LinkedIn)
Companies with high employee engagement have 21 percent higher profitability. (Source: Gallup)
A 5 percent increase in employee retention can lead to a 25 percent to 85 percent increase in profitability. (Source: Harvard Business Review)
69 percent of employees would work harder if they felt their efforts were better recognised. (Source: Globoforce)

It is smart to learn from our mistakes but even better to learn from other's mistakes. Here are three ways employers cause themselves to lose the current talent war and what they could be doing instead:
Lack of clear company culture
It is quite revealing when Gallup states that just 23 percent of employees strongly agree that they can apply their organisation's values to their work every day and only 27 percent strongly agree that they "believe in" their organisation's values. Such low numbers are a clear sign of the organisation's inability to establish a clear company culture. This inability leads to multiple issues which impact talent retention, including:
Lack of engagement: When employees find it difficult to understand or connect to the company culture, they feel less engaged at work, and thus less invested in the company's success.
Misaligned expectations and communication: Frustration, dissatisfaction and potentially dysfunctional conflicts could become a norm because a lack of a clear company culture fuels misaligned expectations.

As talent leaders, champion the discussion to determine and clarify company culture. Start with the purpose, mission, vision, core values and brand of your organisation and move to its manifestation in everyday transactions across the organisation. Lead the implementation of communication strategies that help employees' awareness and adoption. Finally, focus on building an environment to sustain the culture.
Lack of commitment to promises made
Employees thrive on environments that supply certainty, stability and familiarity. Global events such as the COVID-19 pandemic and the ongoing Ukraine/Russia war create the opposite, so there is an increased sense of anxiety. The military acronym VUCA best describes the current environment – volatile, uncertain, complex, ambiguous. Despite this environment, organisations must ensure they keep the promises they make to their employees (not just their customers). From a talent management perspective, here are two items that stand out today where employees perceive organisations are not keeping their promises:
Forcing employees to return to the office: The following data points offer a fair assessment of how employees are thinking:
According to FlexJobs and Mental Health America in July 2021, 58 percent of employees would look for a new job if they had to return to the office full-time.
According to a study conducted by Microsoft in March 2021, employees want flexible remote work options even after the pandemic ends.

Though these studies are two years old, it is still a clear indication of employee preferences. In the height of the pandemic, many organisations provided remote work and/or hybrid options for their employees' health and well-being. However, plans for when and how employees would return to the office were not well-thought out by many companies and not well communicated to employees either. This has led to employees' feeling that the organisation is not keeping their promises to doing what is best for employees.

Advertise remote work as a benefit without implementing it: Employees who were promised remote work options are sure to feel misled or cheated when promises are not kept. This simply leads to decreased trust in the company and its leadership. It has a negative impact on employee motivation, engagement and morale. These employees will seek out other opportunities and will share their negative experiences with others outside the organisation, damaging the reputation of the company.

If retention is your focus, the least your organisation can do is keep the promises made when hiring. The philosophy of "under promise and over deliver" with respect to our customers is as essential and applicable for employees as well.
Lack of a robust employee recognition process
We know employees want to be valued and recognised for their contributions to the company. Lack of a robust employee recognition process can be a huge contributor to the top talent turnover percentage. Here is some data that categorically calls for a robust employee recognition process:
A study by SHRM reported turnover was 23.4 percent lower in organisations with recognition programs.
A study by the Incentive Research Foundation reported that employees who received tangible rewards were 22 percent more likely to report feeling engaged at work.
A study by Bersin by Deloitte reported that companies with recognition programs that recognise employees at least once a month have a 31 percent lower voluntary turnover rate than those with less frequent recognition.
A study by Globoforce found employees who received recognition from their peers were 35 percent more likely to report feeling engaged at work.
Companies should prioritise creating a culture of recognition and appreciation and implement a process for rewarding employees for their contributions to the company. Apart from the simple conventional practices that include employee of the month, peer-to-peer recognition, spot awards, years of service awards, performance-based bonuses and employee appreciation events, talent leaders should get creative with their programs to consider the unique environment and culture in which their organisation functions.

The competition for highly skilled talent is fierce and companies are finding it difficult to cater to the needs and demands of the constantly evolving workforce. To survive this talent war, let alone win it, organisations must immediately address the issues related to company culture, commitment to promises and recognition of employees.
Are you facing challenges while trying to attract talent? Let QTC Recruitment help you attract and retain top talent in your industry. With a broad network of talented and experienced professionals in the Life Science industry, our experts can help you build a strong workforce. Read more about how you can be helped here.
---
Also published on Talentmgt.com
---
Want to stay informed about current Life Science and recruitment news on a regular base? Then register here for free.