Written by manon - 5 Minutes reading time
The missing step in hiring that could serve both sides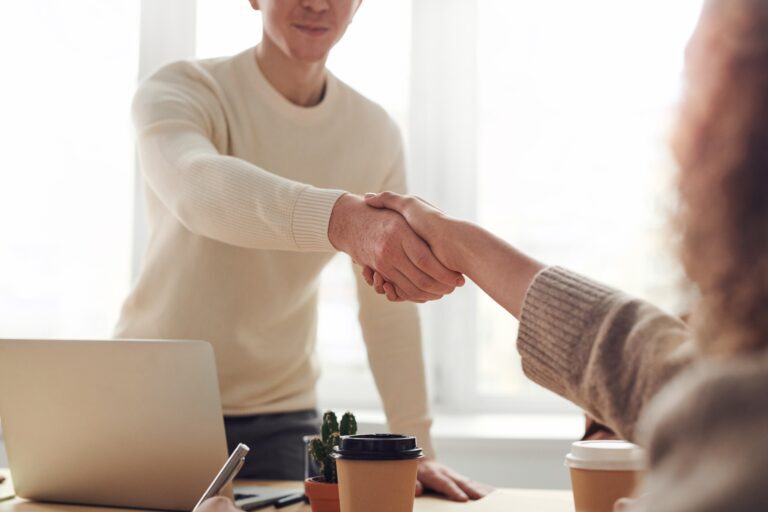 It's often easy to be a critic. That presentation uses three different fonts and looks wonky. This candidate is missing the required experience on their resume. This sales email comes off pushy.
Put another way, we can often see clearly what's wrong with what we're doing. If hindsight is 20/20, our vision of what's in front of us is still pretty good. It's much harder to see what we're NOT doing – what's missing from a process.
This week, I was intrigued by this post by Marcus Edwardes, who hosted a great discussion with our own Stephanie Benesh, head of Recruiter.com's Talent Effectiveness group. Marcus suggested in his post that may be an entire step missing in the hiring process.
Maybe there's a step missing – one which could in fact serve both sides. (which btw, more and more great companies are starting to implement). A peer to peer conversation during which the Hiring Manager presents the role, the opportunity, the culture (mission, values, leadership style etc.), and the candidate gets to ask questions and really explore whether they would like to continue to the interview stage. – Marcus Edwardes, Recruiting Trailblazers
Case in point – we are currently recruiting for a VP of Finance for my own company. We will likely receive hundreds of applicants for the position. We will also reach out to candidates proactively that look promising. One group may have read a job description and decided it looked good, and the other group may not know anything about our company.
Unless you are Google, most candidates aren't going to know much about you. And even if you are Google, people still don't know much about the practical realities of working at that particular job, because each team and manager have very different qualities.
Throughout the hiring process, candidates are working with an extremely limited set of data about jobs.
Now fast forward to the interview. Imagine asking the candidate that very normal interview question – why do you want to work here? No matter what the candidate tells you, they are perhaps thinking – "I don't know, maybe I don't want to work here!" When candidates don't have the right information, you're going to get, at best, a series of white lies instead of an authentic dialog.
Now imagine an alternate process where you have true buy-in from the candidate prior to actual interviews – where the candidate has practical insights into the role and – gasp – is actually excited about jumping into the tasks and projects associated with the job. This would be a game-changer. It's a fantastic idea.
Adding to the need, we're going through a "Great Reevaluation" of sorts, where in-demand candidates have multiple opportunities available and are closely weighing everything from work-life balance to remote flexibility and career trajectory. Companies that value talent are finding creative ways to differentiate themselves to land exceptional applicants.
Getting buy-from the candidate early in the process is essential to attracting high-caliber talent. A pre-interview where the candidate learns about the role and company would be ideal. But the business objections to this added process are very real, such as:
We don't have time to discuss the role with many candidates, most of whom we wouldn't hire anyway
We want people who want to work with us and will "do their own homework" through our website, etc.
Specific information about the role and company will surface later on in the interview process with late-stage candidates
Our interview process is too long already, and we can't add another step in the hiring process
Suffice to say, most companies just won't be implementing this pre-interview exploratory process. I asked myself the ways that we can achieve this buy-in without scheduling in-person discussions with every candidate prior to interview. Here are some ideas to get better job information into the hands of candidates earlier in the hiring process:
Record an in-take. Have a job in-take interview with the hiring manager every time there is a job opening. Record this information on Zoom (audio or video) and make it available to every candidate before their interview. Discuss the role and what it's like to work on their team.
Build an interview deck. Develop a "sales kit" presentation that each candidate receives before their interview. This presentation can be cribbed from your onboarding document (that many employers already have) and include everything from details about benefits to written testimonials from your employees and the mission/vision of the company.
Ensure knowledgeable reps. Make sure that representatives of your company, such as independent recruiters, talent acquisition staff, and others, can access all information about your company and have direct access to management. As representatives of your employer brand, it's essential that they have a thorough knowledge of the company.
Create employer profiles. Create a detailed employer profile on sites like Comparably and Glassdoor, including a lot of rich information on particular company departments. Allow managers at your company the chance to add their reviews and input into what it's like to work for them.
Be a little vulnerable. Include authentic information about current management initiatives to improve your company culture, not just where you already shine. For example, we are a remote-only company and are always working on ways to improve our sense of community with events and communications.
Look to the future. Candidates have to buy into a career trajectory, not just the job. Large companies often have very strong, defined career tracks, but smaller companies often fall short. In your presentations and discussions, highlight the future of the role, not just the present task.
Build team flyers. Have each manager fill out a couple of quick paragraph answers about their team, their management philosophy, and what makes a team member successful long term. Include high-level information on the manager themselves and what distinguishes their background. Create docs with this information on each manager and send them to candidates prior to interviews.
Do you want to hire the most suitable candidate? We handle the entire recruitment process for you, so you won't have to worry about anything. QTC Recruitment provides expert and tailored guidance to your Life Science organisation's needs. We aim to find the best matching Life Science professionals that fit your organisation's culture, expectations and qualification requirements, among other factors. Find out what we can offer here!

---
Also published on Recruiter.com
---
Want to stay informed about current Life Science and recruitment news on a regular base? Then register here for free.