Written by manon - 6 Minutes reading time
What can be done to make the hiring process go faster?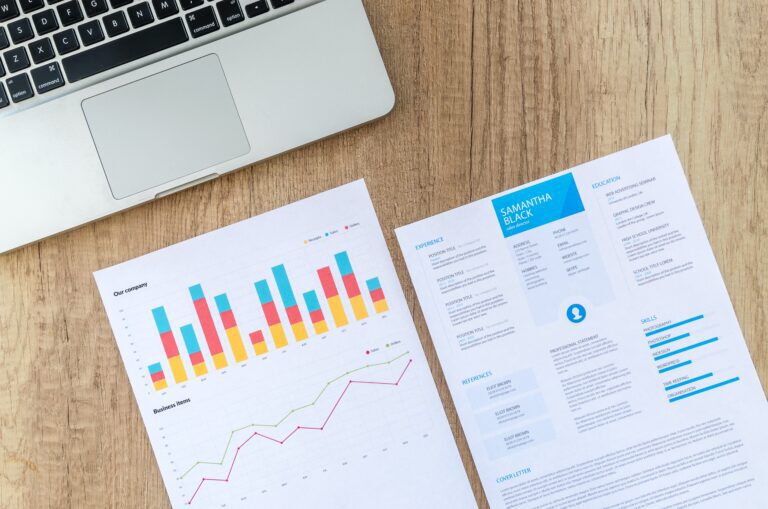 According to research from Glassdoor, the average hiring process in the United States takes about 22.9 days. However, this time may not be fast enough for some companies that need to recruit candidates quickly to fill job vacancies.
If you need to find ways to speed up your recruitment process, there are a few things that you can try.
1) Write a Great Job Posting
If you're finding that many potential candidates applying to your job openings are not qualified enough, the problem might lie in your job posting. But what makes a great advertisement to attract the best potential job candidates?
While you should list essential requirements in your job posting, you should also make them aspirational. To attract the best talent, you have to write about why the candidate will want to work there over all of the other options. Convince job seekers that your company is a good career move for them.
When writing your job description, you should use a general template, but it should have a few of the following criteria.  For example, you should first summarize your company and what it does. If you have a tagline or a pitch for the company, be sure to include that.
Let the candidate know whether or not the position is remote or in the office. That way, you don't waste the time of the hiring managers or recruiters with candidates looking for a remote job but the position is in the office.
The other important aspect of the job posting is to talk about the role. Mention whom the candidate is going to report to and summarize what their responsibilities will be. Discuss how you will track their performance and what they can do to succeed in the job.
You can then list out what skills, requirements, or pre-requisites you want your candidates to have. Not every candidate will apply if they meet that, but it can help serious candidates decide if that role is suitable for them or not.
To attract more candidates, talk about what the perks of your company or the role are. Recruiters want the candidates to feel valued before the first interview or interaction.
2) Utilize Social Media
Once you've written up your job postings, you need to ensure that people will be able to find them!
You should post the job openings on your social media accounts, like Twitter, Facebook, or even Instagram. Boosting the job on other job boards like Facebook Jobs, LinkedIn, or Indeed can be a good idea as well.
When you post your job, make sure that you leave an email address to which candidates can send their resumes. Or you can create a portal where they can upload all of their information.
3) Use Recruiting Software to Screen Candidates
One of the most critical steps in the recruiting process is to screen applicants so recruiters don't waste their time interviewing candidates who may not be a good fit for the company.
One way that you can avoid that step is by using computer-powered recruiting software. This kind of tool will select candidates based on the requirements of the job. However, a recruiter can go in and set different search criteria as well.
Another benefit of using this tool is that the recruiter won't have an unconscious bias while looking at different applicants to find suitable candidates for the role. This way, the selection process is fair.
4) Use Automation
Recruiters are very busy, and sometimes they have to fill hundreds of positions at once. At some companies, there are only a handful of recruiters to fill all the jobs at the companies, which can take a lot of time.
That's where automation comes in. While using AI-powered software is a great way to screen candidates, you can also use automation to send standardized emails, write job descriptions, figure out the cost per hire, and do any other administrative work that comes with the recruitment process.
When you do this, you'll have a more efficient process and hire a greater number of quality employees in a short amount of time.
5) Practice Interviews
You can't expect to hire great employees if you don't have a great interview process. Not only will it be challenging to weed out the wrong candidates, but it will also be difficult for a great employee to see how fantastic your business is.
The job interview process generally focuses on making sure new hires are intelligent and can do basic tasks rather than looking for other qualities, like emotional intelligence, motivation, temperament, and coachability.
When recruiters and hiring managers overlook these factors, it can be challenging to know if you're hiring the right candidate.
It's also essential to let job seekers have a chance to interview you as well. These candidates should ask you questions about your business and the job, so make sure you come prepared with answers for them.
You should always be open and honest about what it's like working at your company. This way, you can set realistic expectations and lower your turnover rate.
6) Hire Attitude and Train Skills
As we mentioned before, many companies and recruiters will look to hire for specific skills rather than the personality or attitude of the candidate.
You can always train your employee with the basic skills, but it's harder to teach someone to have the right attitude or personality to fit in the company's culture.
Instead, during the selection process, prioritize qualities like:
Good work ethic
Flexibility
Collaboration skills
Motivation
Willingness to learn
When you hire people with good, fundamental qualities, you'll have a great foundation to work with a team and contribute to the company's growth.
Plus, in the modern age, the skills necessary to do a job can be changing all of the time. While you might need an employee who knows how to use current tools and technologies, those technologies could end up changing in just a few years.
7) Focus on Candidate Engagement
One thing that might slow down the recruitment process is the candidate not feeling engaged or prioritized throughout the recruitment process. If the candidate doesn't hear from the recruiter or hiring manager for some time, they are likely to walk away.
Getting their attention again will take a bit of time, but they may have already accepted another offer.
That's why you should always have a plan of touchpoints and leverage to make sure that you're always keeping your candidates in the loop and giving them a great experience. If they don't have a great experience with the recruiter and process, they're likely to have a bad impression of the company as well.
Speeding up your recruitment process is a great way to bring in highly qualified candidates. However, while you're trying to speed up the process, ensure that you don't sacrifice the quality of the candidate's experience. If you don't feel like you have the time or the resources to do that,  QTC Recruitment can offer you personalised guidance and help you secure a place in the Life Science industry according to your own personal and professional wishes. Find out more here!
---
Want to stay informed about current Life Science and recruitment news on a regular base? Then register here for free.