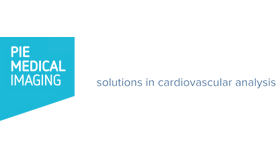 "The organisation has been working with QTC Recruitment for some time and everybody is very satisfied with that. That is why we have extended this line to Sales and Product Management." Bert Stoffer, Head of Global Sales & Marketing at Pie Medical Imaging was looking for a new Sales Manager EMEA. He talks about how QTC Recruitment handled this challenge with ease.
Needle in a haystack
"When I was promoted from Sales Manager EMEA to Head of Global Sales & Marketing, I was immediately asked to look for a new colleague for my old role. This is a challenging role, as we were looking for someone with international sales experience and knowledge of medical devices in the field of cardiovascular imaging. You could say, looking for a needle in a haystack. So, I decided to ask QTC Recruitment for help.
Thoroughness
QTC Recruitment handled this challenge well. In a creative way, they always find interfaces with the set profile. They are able to deviate from the beaten track. For example, if a candidate may not necessarily have international experience but is sociable and entrepreneurial, this may be a good fit. They know how to discover this through their thoroughness.
Knowledge of the organisation
Due to the longer collaboration with the organisation, QTC Recruitment has knowledge of the mentality of the organisation. In addition, they know me as a person and the team and they take that into account when assessing candidates. They were therefore the first to take into account whether someone fits within the team. It is great that they can already make this distinction. On top of that, they also look at the soft skills of candidates.
Three suitable candidates
Shortly after our first contact about this role, they presented three suitable candidates from the software or medical devices industry. They all came for an initial interview. They all had qualities that made it a good match with the organisation. In the end, we continued with the candidate with whom we clicked the best. When it came to the negotiations, there were no surprises for the candidate. QTC Recruitment now knows what we can offer as an organisation and they also pass this on to the candidates.
Pleasant cooperation
Throughout this process, the cooperation between the manager and the consultant of the medical devices team at QTC Recruitment was very nice. The manager indicated clearly what was going to happen and when the consultant would contact us. In addition, they are very approachable and transparent. The low threshold of sending each other a WhatsApp message works very well for us."
Click here for your solution